Product Description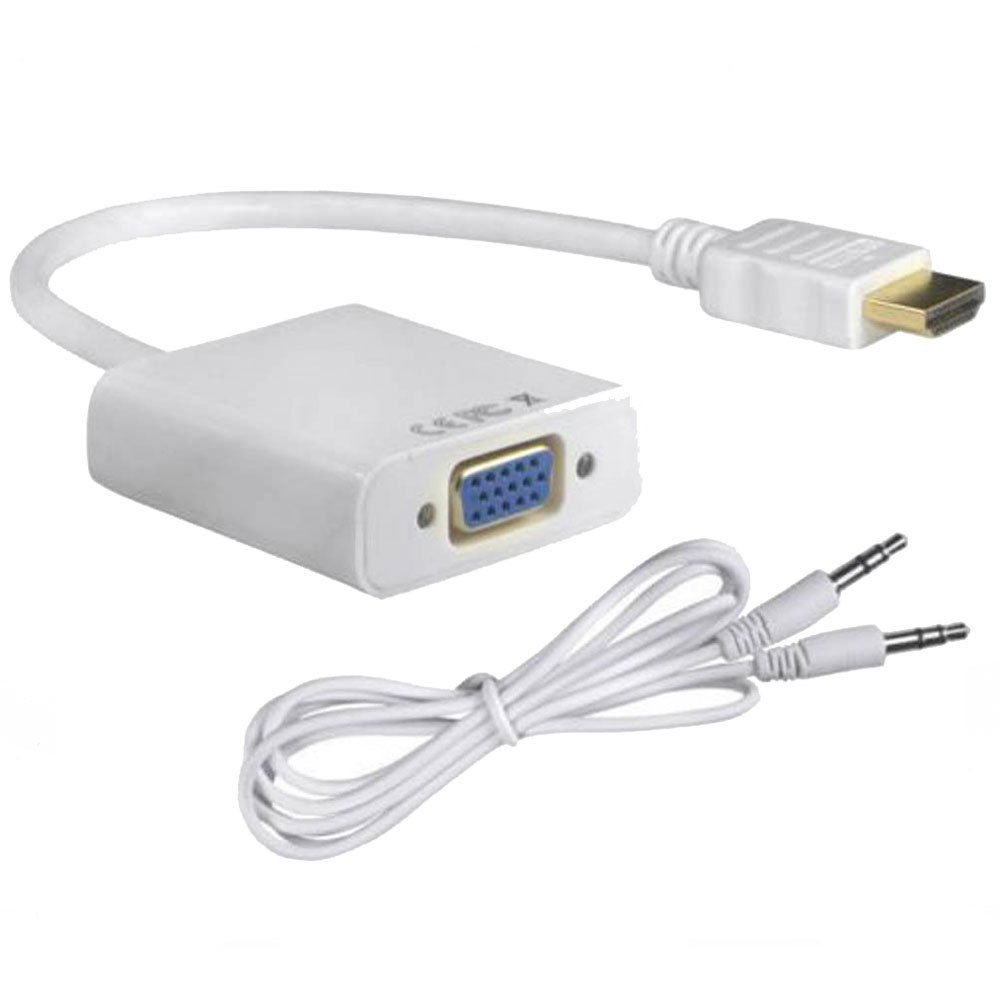 1080P HDMI Converter Adapter Cable:
This HDMI to VGA adapter is designed to connect a standard analog monitor, projector or LCD display with a VGA connector or cable for a notebook, DVD, TVbox, BIU-rog play or computer.
The HDMI converter supports HD resolutions, 720P/1080i/1080P, and output audio source for: 3.5 or 3.5 audio socket to R + L.
This portable digital-analog conversion cable is based on a standard Micro HDMI input HD source.
This male to VGA female adapter cable allows you to convert audio and video output for VGA + Audio.
Aibocn 1080P HDMI male to VGA female video converter comes with 30 days money back and 1-year product warranty.
Plug and Play

This user-friendly 1080P HDMI Male to VGA Female Video Converter Adapter Cable is easy to use. It requires no external power supply. It's designed to be compact and flexible for easy carrying and connection.
Well-Made HDMI Adapter Cable

This Aibocn HDMI to VGA adaper cable is made of sturdy material for high quality. It supports high resolutions, up to 720P/1080i/1080P, and output audio source for 3.5 or 3.5 audio socket to R+L.
Specification:
Input: HDMI Male
Output: VGA Female
Supported Resolutions: 720p, 1080p, 1080i
Analog Video Output: up to UXGA and 1080p with 10-bit DAC
Compressed Audio: DTS Digital, Dolby Digital (Including DTS-HD and Dolby True HD)
Vertical Frequency Range: 50/60Hz
HDCP Compliant: HDCP 1.2
Support Audio: Yes
Warranty Policy:
12 months' worry-free product guarantee & 30 days' refund unconditionally for every purchase from AIBOCN.
Professional technical support, efficient and always satisfying customer service all the year round.