Product Description
Aibocn 20000mAh Power Bank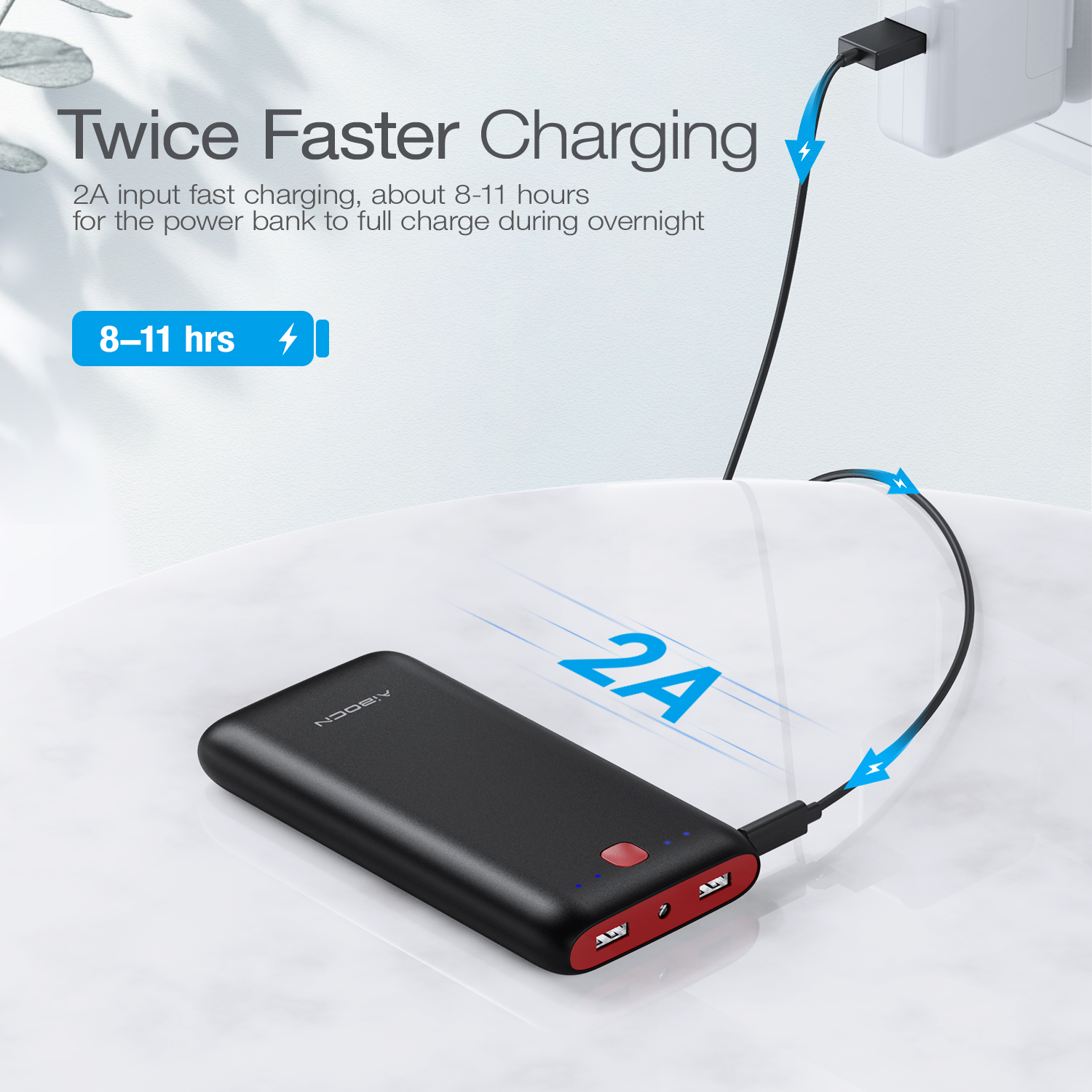 Distinguishing Features:
【20000mAh Power Bank】High Capacity Power Bank wide compatibility and charging iPhone, iPad, Airpods, Samsung, most other Phones, Tablets and other USB compatible devices, and BlueTooth devices multiple-time, Nice partner for travel or long-time outdoor activity.
【High-Speed Portable Charger】3.4A Max dual USB Output power bank for charging 2 devices simultaneously, share the happiness with your friend or family. Rapid 2A Input Technology portable charger, can be fully charge by one night.
【External Battery Pack with Flashlight】Bulid in Backup flashlight will be a good helper if you need an emergent light like camping, hiking, and any emergency occasions.
【Safty Guarantee Smart Power Bank 】Intelligent detect your device's max current, protect your device from high current and charging your device on the max speed. Grade A+ Li-polymer Battery, provides protection like over-current, over-charging, over-power, over-voltage, over-discharge & short-circuit protection to ensure the safety of your device.
Product Specification:
Capacity: 20000mAh
Size: 6.1 x 3.1 x 0.9 inches
Micro input: 2A
USB  Output: 3.4A Max
Aibocn 20000mAh Power Bank
Use for day
20,000mAh capacity can be able to provide power to phones, tablets, and even laptops. Only 6.1 x 3.1 x 0.9 inches in size. This is a power bank that you probably can fit into your pocket.
20000mAh large capacity, charge your devices all day-long
2.1A max high speed charging your devices at a short time
Auto detects the max current of your device, protect your device
Dual USB Output, charge your phone and tablet at the same time
Build-in flashlight, emergency light in the dark area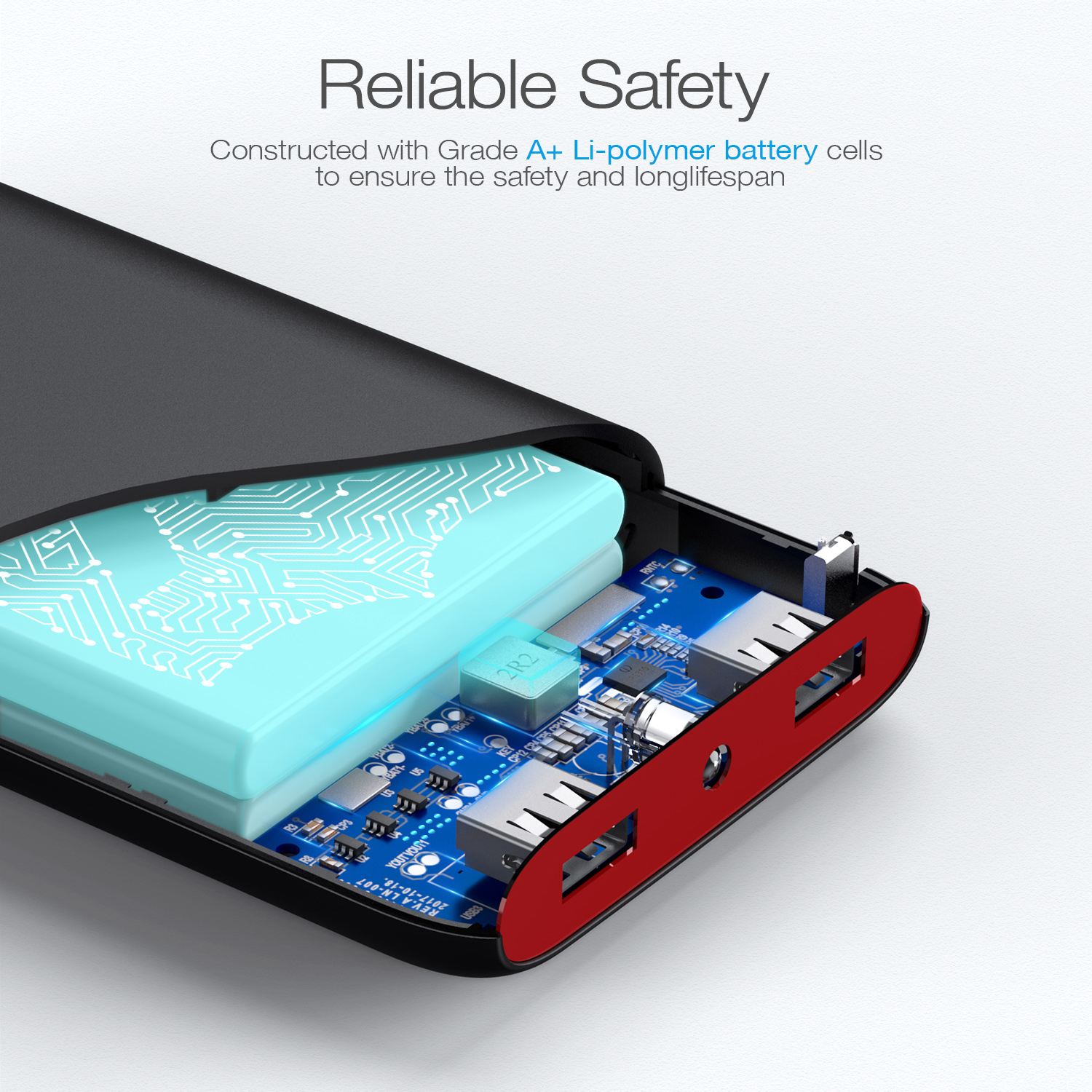 Use for Days
20000mAh Huge Capacity portable charger, when you go out, no worry about the phone power off, keep going to do all things you like with your fully charged smart devices.
All Compatiable
It can charge all Brand phone and tablet wiht right cord, like iPhone, iPad, Samsung and more, Auto detects the max current of device, protect your device from high current and charging it on the max speed.
On the Road
Can be brought on a plane, no worry about power off on the travel. Enjoy all happiness whit fully charged phone and tablet.
Package
1 * Aibocn 20000mAh power bank
1 * Micro USB cables
1 * User Manual
Warranty Policy:12 months' worry-free product guarantee & 30 days' refund unconditionally for every purchase from AIBOCN.Professional technical support, efficient and always satisfying customer service all the year round.