Product Description
Aibocn Adjustable Laptop Stand Portable Invisible Lightweight Travel Holder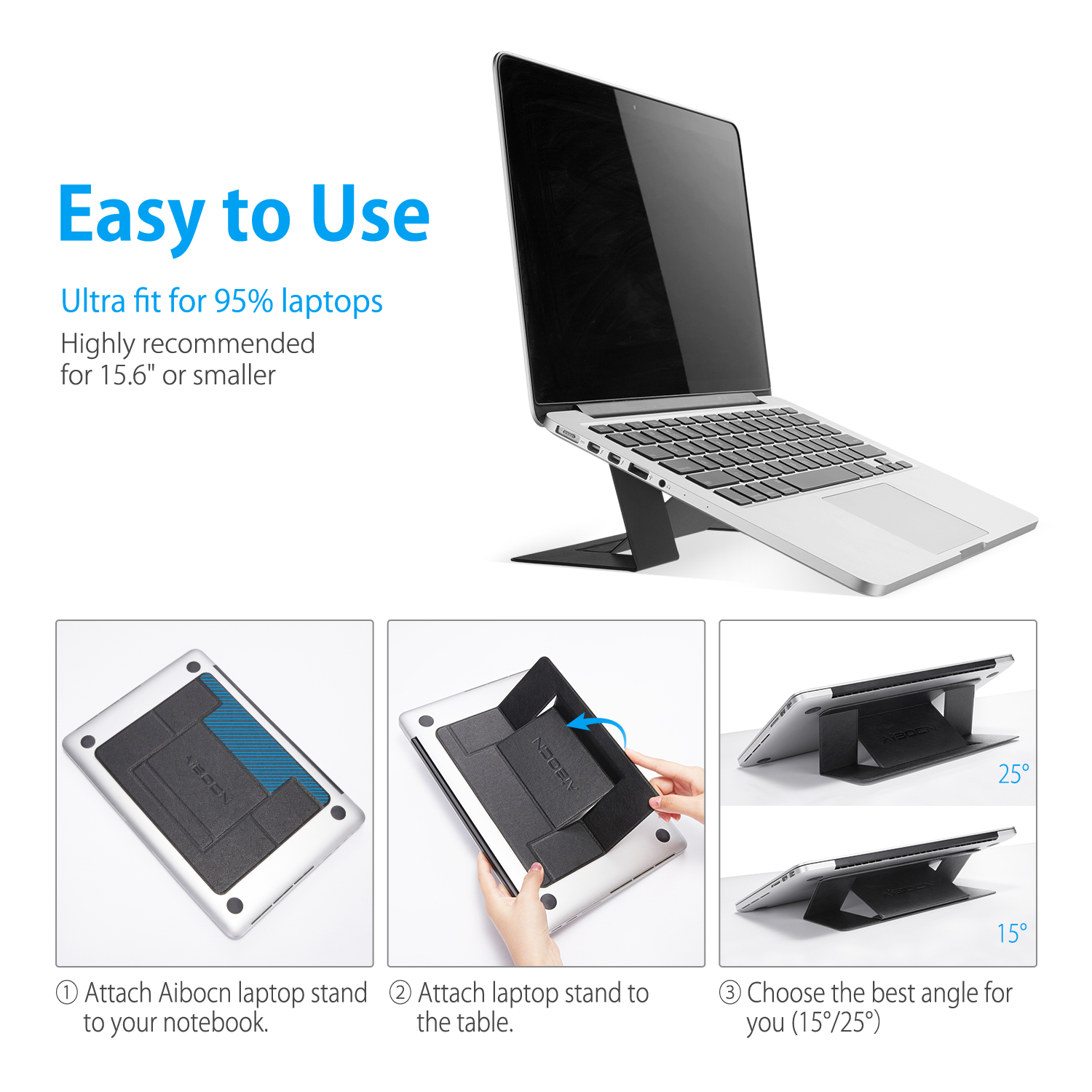 Distinguishing Features:
Lightweight and Portable Laptop Stand: weight only 2.7oz and thickness only 0.07 inches, it seem like a paper on your laptop, no worry about put it in your laptop bag. so do not need to remove it
Ergonomic Laptop Stand: Position the angle of your laptop so you can reduce screen glare, which can lead to eye strain and headaches.
Increase Your Productivity: Adjustable 15/25° angle Laptop Stand, since having the keyboard placed in an optimal position that is easier on hand will increase your typing speed and thus will make you more productive.
Give Your Laptop long Life: The notebook stand can prevents heating of the laptop by allowing an uninterrupted airflow from its vents. It exposes the more surface area of laptop to be cooled with surrounding air
Advanced reusable adhesive – repositionable, washable adhesive sticks to most devices and cases (will not stick to some silicone, waterproof, or highly textured cases). Packaging includes an adhesive disc for customers applying directly to Macbook Pro, Dell and other laptops..
Product Specification:
Item Weight:2.56 ounces
Product Dimensions: 9 x 7 x 0.1 inches
Color:Black
Aibocn Invisible Laptop Stand
Portable & Convenient
Upgrade the ergonomics of workspace. Aibocn lightweight laptop stand is portable and convenient for students, office worker or frequent travelers when you are looking at hours of work. Do not hunch over screen anymore.
look great on your desk, while also holding your laptop at the ideal angle for good ergonomics
Work with any brand of laptop (up to 15.6″). With recyclable adhesive that ensure the laptop won't slip around as you're working on it
Perfect for the person who has to travel for work, while also using a laptop several hours per day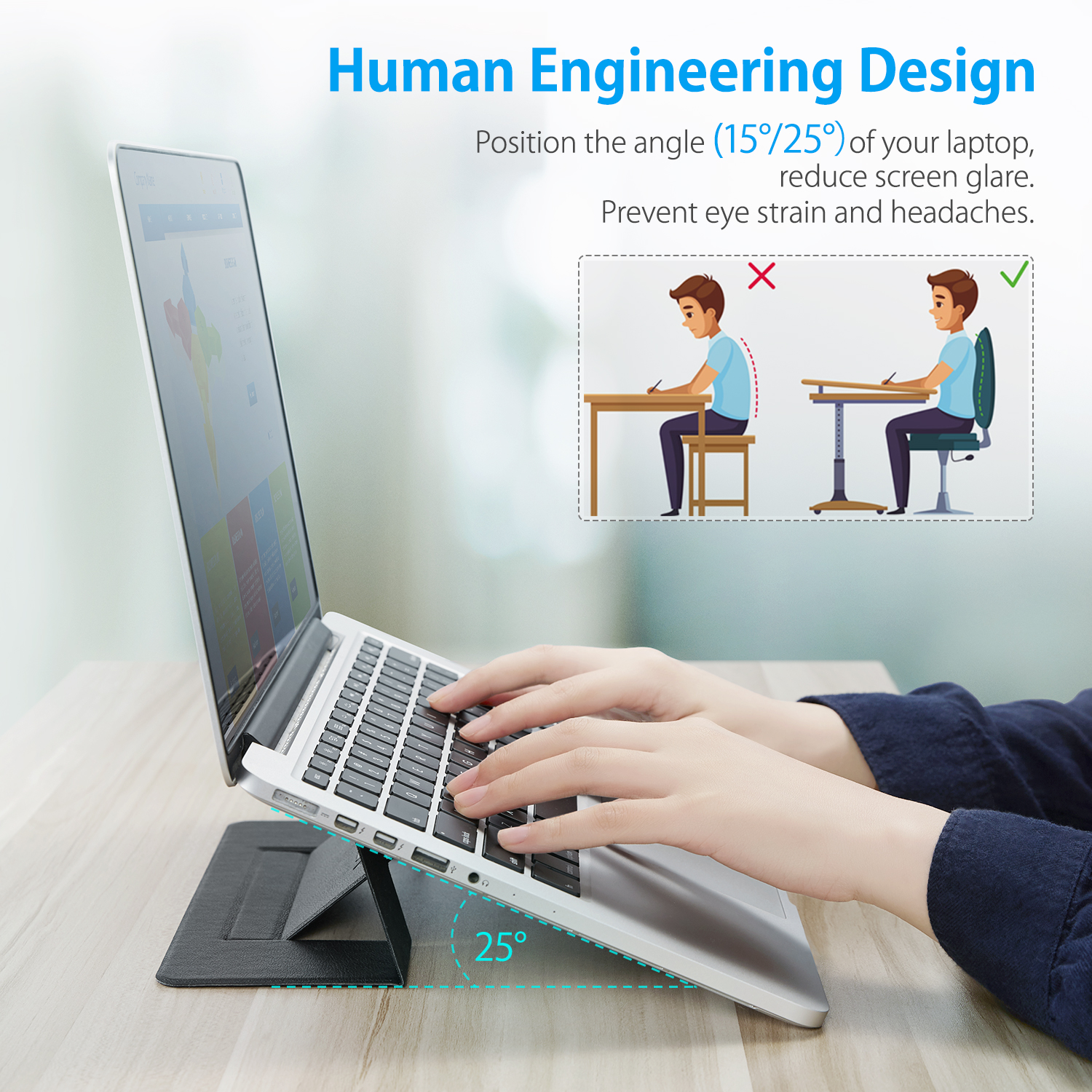 Select Your Angle
15/25° dual height ergonomic settings to improve body posture. raise the level of the screen to eye level, making your body more comfortable.
Universal Compatibility
Fits all notebooks, laptops up to 15.6″, such as MacBook, Macbook Pro, Microsoft Surface, Google Pixelbook, Dell XPS, HP, ASUS, Lenovo, Acer, Chromebook and mor
Superior Transportability
High Quality coin-thickness body that is ready to go anywhere you do. It's the good partner whenever, and wherever you need to use your laptop.
Carry It On The Go
Removable adhesive can be used many times after use the wet wipes to scrub. Suggest always keep the laptop stand on the laptop for convenient and fast.