Product Description
Aibocn Smart Lock Keyless Entry Door Lock Deadbolt-Electronic Keypad Deadbolt Lock with Auto-Lock,10 Customizable User Codes,Easy to Install and Program,Security Smart Door Lock for Home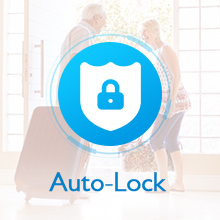 Distinguishing Features:
Saving your time to close indoor doors and you don't worry about forgetting to lock your sweet bedroom.
Greatly protects your passcode privacy and completely avoids the trouble of changing codes frequently after being peeped.
When the wrong passcode is entered 3 times and the voltage is lower than 4.8V, this smart deadbolt indoor lock will automatically alert you.
You don't need to pay expensive fees to dedicated installation master, you only need a screwdriver to DIY. Compatible with wooden doors with key entry, suitable for most standard residential wooden doors (door thickness is 1.49 inches to 1.90 inches).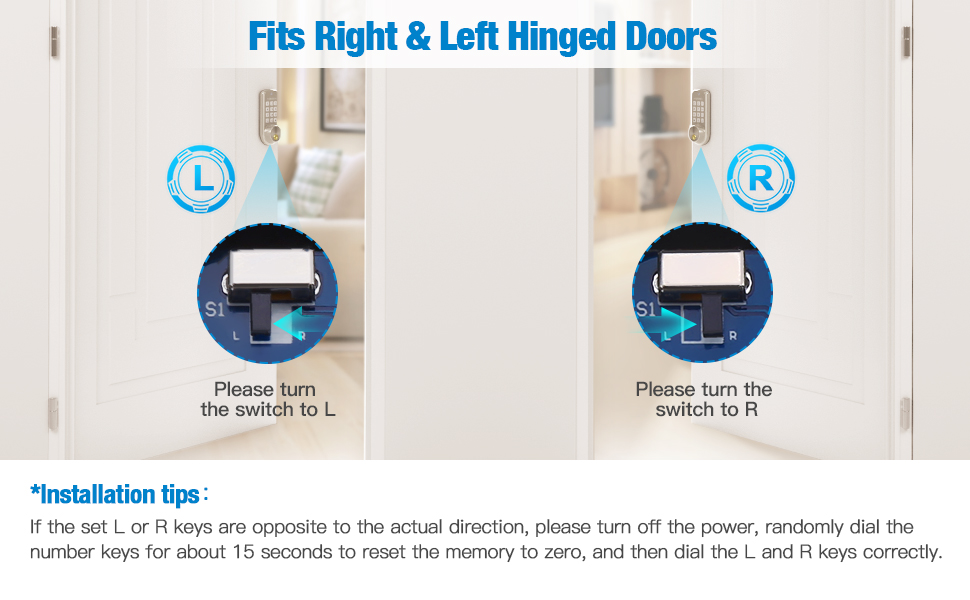 Precautions
There are two installation methods for this door lock: left-hand door and right-hand door.
If the door is opened from the left, the knob should be kept horizontal
If the door is opened from the right, the knob should be kept vertical.