Product Description
Aibocn Portable USB Rechargeable Fan
Safe USB Rechargeable Portable Cooling Fan with a User-friendly Design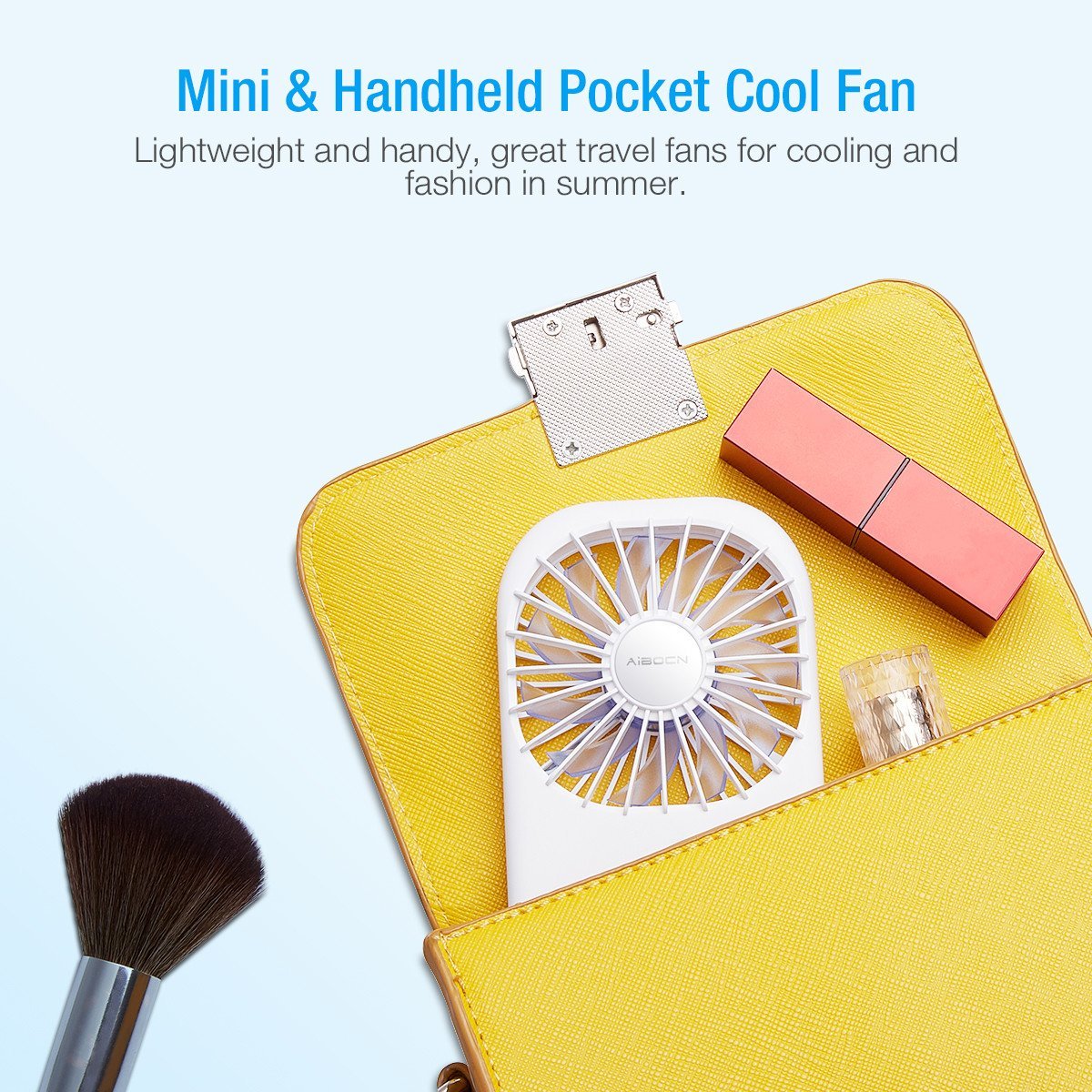 Portable USB Rechargeable Fan:
This portable cooling fan is designed to be compact, small and lightweight for great conveniences in everyday life.
You can enjoy the user-friendly adjustable modes for soft wind or strong cool wind.
The fan has unique LED indicators to let you know the battery level.
It has total protection from overload, over heat, over discharge, over voltage, over current and short-circuit.
User-friendly Adjustable Modes:
This Aibocn handheld cooling fan allows you to adjust 2 modes effortlessly. You can choose the slight and soft wind mode, and the strong and cool wind mode, just simply press the button.
Smart LED Indicator
The fan has smart LED indicator LED lights to let you know the remaining battery level: 3 LEDs on means 100% battery power, 2 LEDs on means 66%-99% battery power, 1 LED on means 26%-65% battery power, and when the first LED is flashing, it means battery is running low, less than 25% battery power.
Stylish Handheld Pocket Fan
This USB rechargeable portable fan comes in handy. It's small, compact and light. You can take it anywhere and use it anytime conveniently. The USB fan can be also used as an emergency battery charger thanks to the 3500mAh built-in battery and 1 amp USB output port.
Protection for Safe Charging:
This mini USB fan is easily rechargeable with full protection against overcharge, over discharge, over current, over voltage and short-circuit. The rechargeable fan will automatically stop for protection if short-circuit or overload occurs while it's working.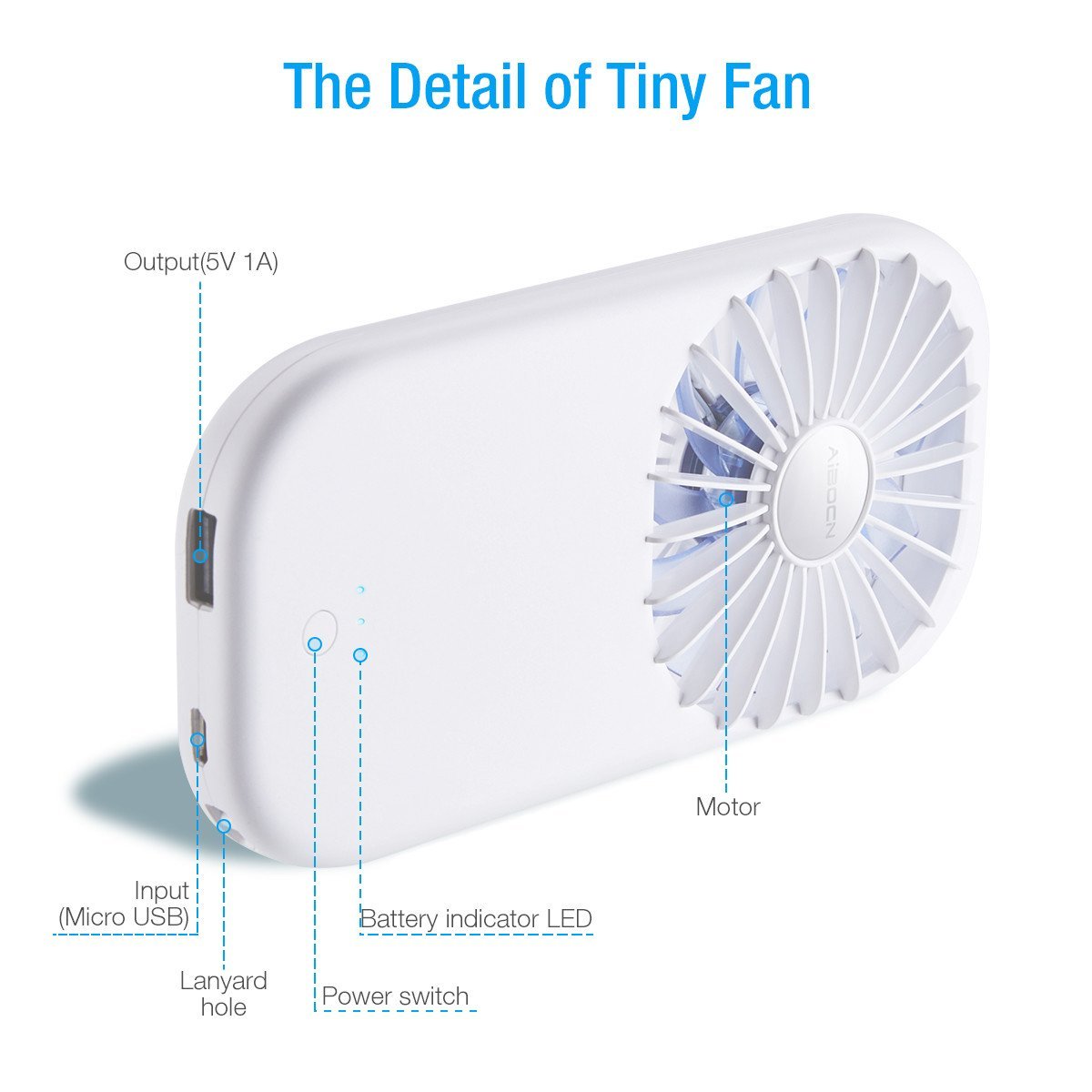 Specification:
Model: Aeolus AS-374
Capacity: 3500mAh/12.95Wh
Input: Micro USB 5V/1A(Max)
Output: USB 5V/1A(Max)
Output Power of Fan: 1.8W(Max)
Rated Speed: 4V≥3900 RPM
Warranty Policy:12 months' worry-free product guarantee & 30 days' refund unconditionally for every purchase from AIBOCN.Professional technical support, efficient and always satisfying customer service all the year round.