Product Description
Aibocn Lightweight Power Bank High Capacity External Battery Charger
This powerful portable charger has dual USB ports, intelligent protection, high capcity for safe & efficient charging.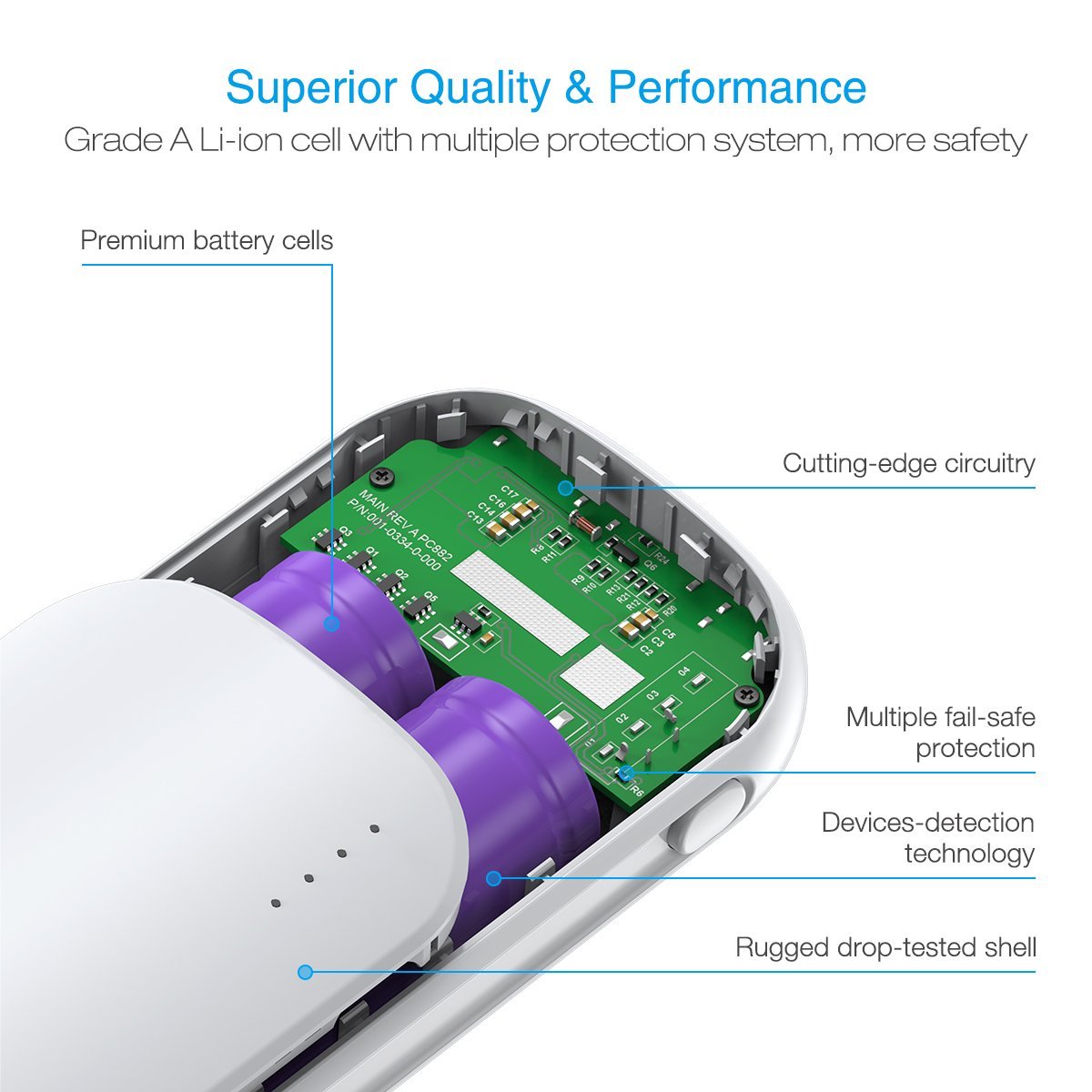 16000mAh Power Bank Portable Charger:
The high capacity external battery charger is built to be light, compact and extremely portable with a small, handy size. You can pack it into your pocket, handbag, backpack easily.
The lightweight power bank has high output current for charging, up to 4.2 amps in total for maximum output. The dual USB ports can charge 2 devices simultaneously.
Perfect overload and short-circuit protection: the power bank can charge your devices safely with protection from overcharge, over heat, over discharge and short circuit.
This high capacity power bank is widely compatible with most 5V USB devices on the market: ideal for Apple iPhones, iPads, Samsung Galaxy phones, and many other USB devices.
High Capacity Power Bank:
This 16000mAh high capacityexternal battery charger can hold enormous power juice to meet your everyday charge. It can charge an iPhone 7 up to 5 times, or a Galaxy S7 up to 3 times.
Package:
1*Aibocn 16000mAh Power Bank
1*Micro USB Cable
1*User Manual
Dual USB Ports
The 16000mAh power bank has dual USB port design. The 2 USB charging ports, each port delivers 2.1 amps high output current for charging your devices quickly. You can conveniently charge 2 devices at the same time. The power bank has a quick input port, 5V/2 amps for recharging itself rapidly.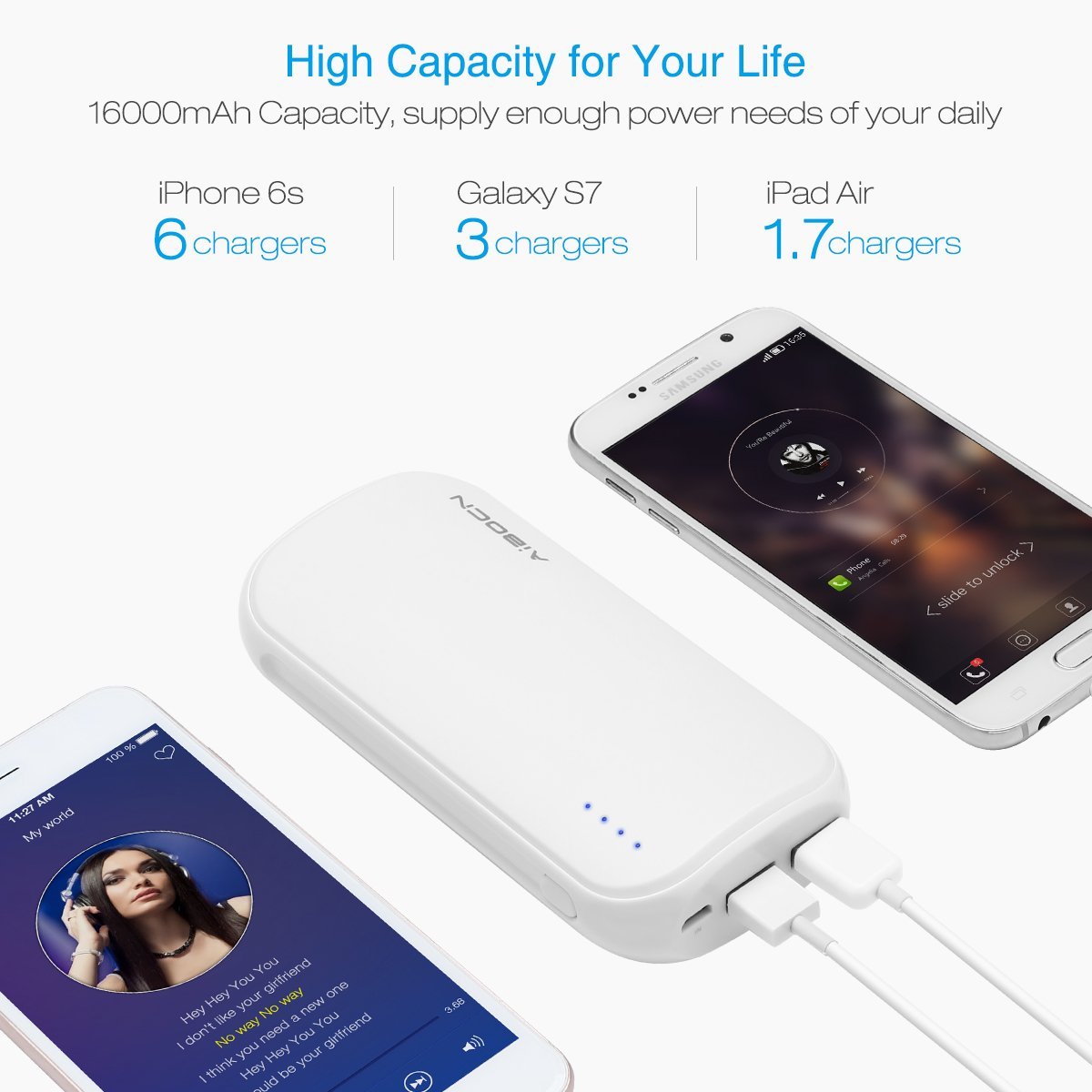 Portable Power Bank with Safety
The portable phone battery charger is highly efficient and safe for recharging mobile devices. It has total protection against overcharge, over discharge, over heat, unstable voltage & current, and short-circuit. You can charge your smartphone, tablet and other USB devices safely.
Universal Power Bank Charging:
This bank battery charger has an included Micro USB cable for charging. It widely works for most USB devices, smartphones and tablets on the market. It's ideal for iPhone, iPad, iPod, Samsung Galaxy, Google Nexus, Huawei, HTC and more USB-enabled devices.
Warranty Policy:12 months' worry-free product guarantee & 30 days' refund unconditionally for every purchase from AIBOCN.Professional technical support, efficient and always satisfying customer service all the year round.