Product Description
Aibocn Uranus 20000mAh Portable Power bank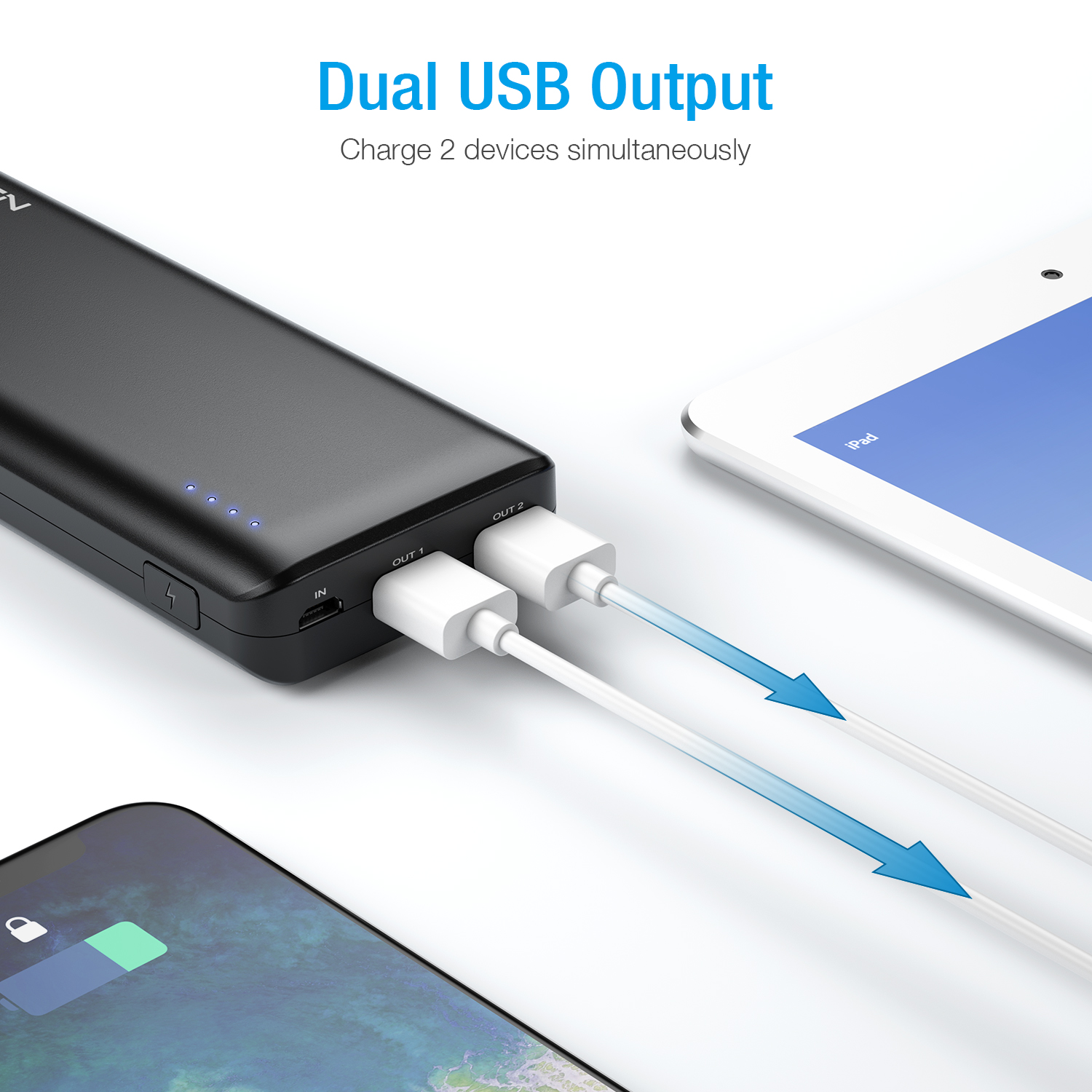 Distinguishing Features:
20000mAh huge capacity power bank, it can charge your smart phones more than 4 times,no worry about power off.
5V/2A input fast charging, it only takes about 8-11 hours for the power bank to full charge. you can charger this portable charger overnight and by morning it is complete.
2.4*0.9*6.8 inches,only weights 11.8 oz, compact and handheld size for you easily fit into your backpack or pocket. very convenient for work or travel.
Double USB port (2Amp+1Amp Output),greatly shortens charging time for your smart phones. allows for simultaneous charging of your iPad, iPhone, Android, and more at high speed.
Intelligent Safety Protection – Supports over-charged, over-discharged, over-voltage, over-current and short circuit protection, ensures complete safety for you and your devices
Product Specification:
Model: Uranus PC870
Capacity: 20000mAh
Battery Type: 18650 Battery
Micro input: 5V/2A
USB 1 Output: 5V/2.1A
USB 2 Output: 5V/1A
Aibocn Uranus 20000mAh Portable Power bank
Handheld and Portable
Aibocn Uranus 20000mAh capacity handheld and portable power bank,can be taken on the air, easily fit into your backpack or pocket. power your phone multiple time, capture all wonderful moments and scenes on trip.
Model: Uranus PC870
Huge capacity – 20000mAh power bank.
5V/2A input – fast charging your power bank.
Portable and hand held size – 6.8*2.4*0.9 inches,weights 11.8 oz
Double USB port – Charge 2 smartphones at the same time.
Intelligent Safety Protection – Protect your deviece and you.
Widely Compatiable with smartphones and tablets.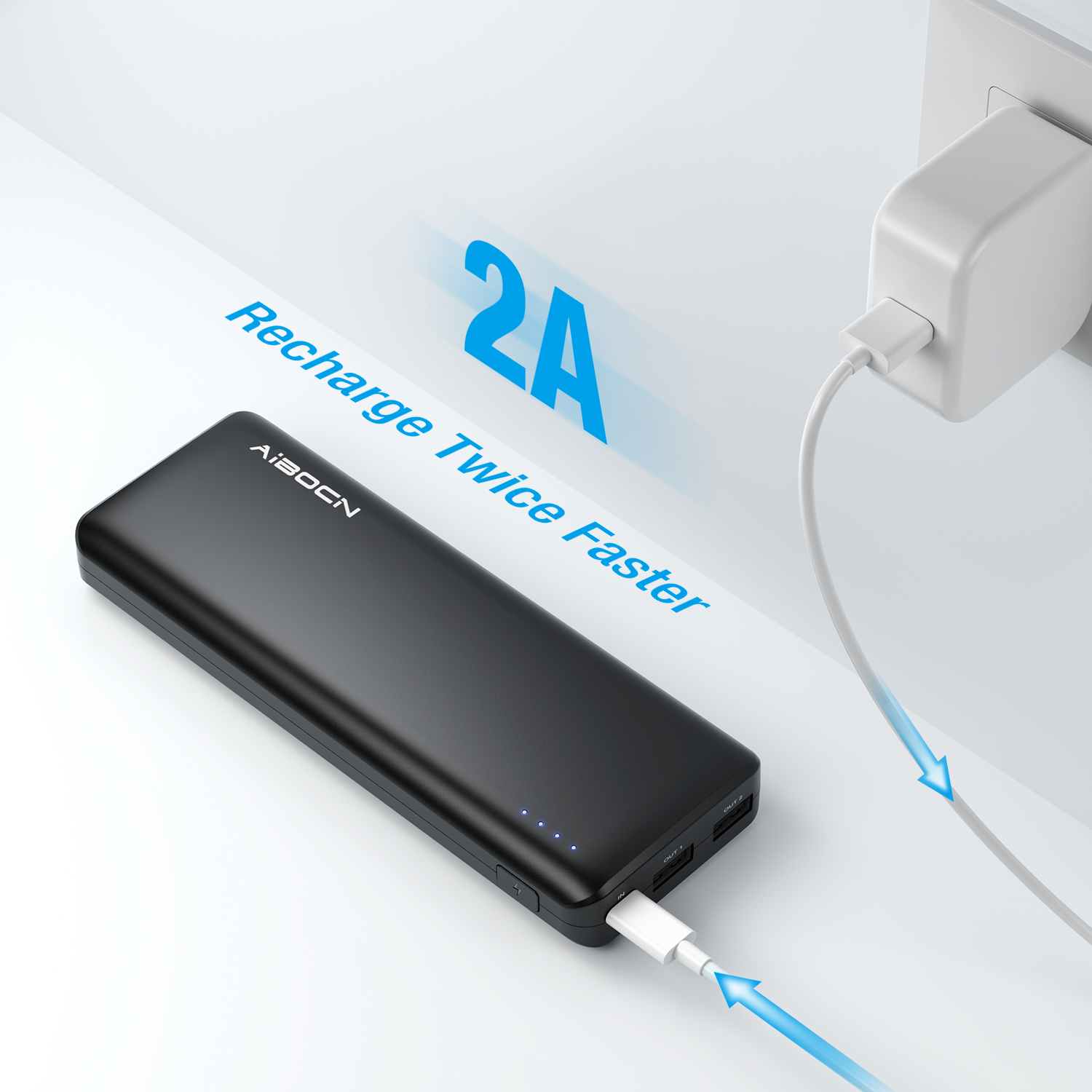 Fast Charging
Fast 2A input, with 2A adaptper charging your handheld portable charger, twice faster than 1A input, save your charging time. it almost taken 8-10 hours from empty to full charge. suggest charge it on the night.
Widely Compatiable
Compatiable with most popular smart phones, e.g. smart phones from Apple, Samsung, Google, HTC, Nokia, LG etc and most popular tablet, e.g. iPad, Kindle, Samsung Galaxy, Google Nexus 7 etc.
Handheld size
6.8*2.4*0.9 inches,only weights 11.8 oz, Portable Handheld size, more stable more easy to take. Tips: it can be taken on the air.
Warranty Policy:12 months' worry-free product guarantee & 30 days' refund unconditionally for every purchase from AIBOCN.Professional technical support, efficient and always satisfying customer service all the year round.