Product Description
Aibocn Compact Power Bank 20000mAh Portable Battery for Samsung Galaxy Smartphone / Tablet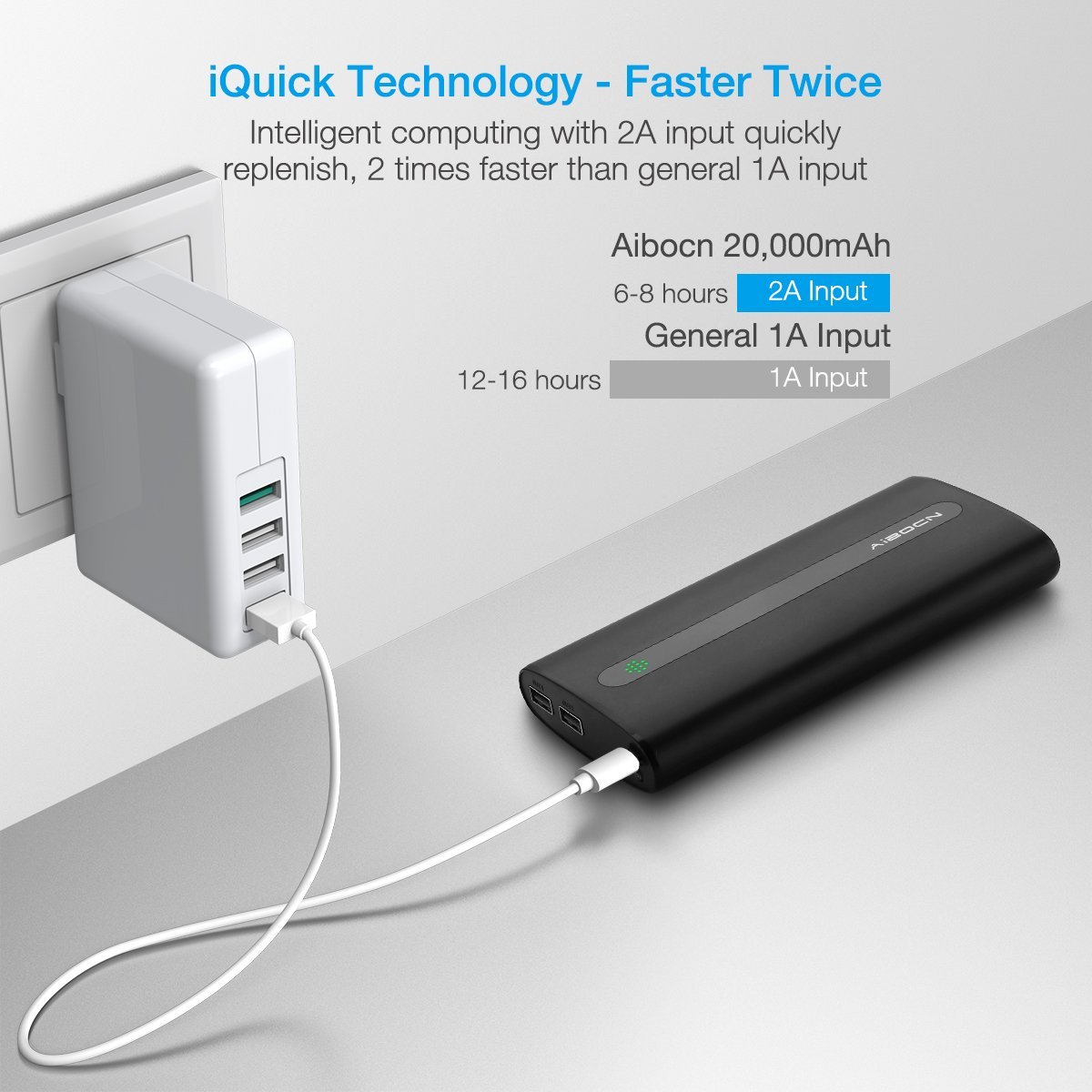 Power Bank Features:
This power bank has an exquisite design, high capacity 20000mAh, and a portable size.
The dual USB ports, 2.0A and 1.0A, allow you to charge 2 USB devices at the same time.
This portable charger has a unique anti-fingerprint design, making it much easier to hold in hand and carry around.
It has a backup flashing light for emergency situation. It's very helpful in the dark, during camping, hiking etc.
Aibocn has a 1-year product warranty and 30 days worry-free money back policy for 100% customer satisfaction.
Aibocn Portable Backup Charger:
This power bank is rated 20000mAh, one of the best high capacity power banks on the market. It can hold quite a few charges for your mobile devices, like your smartphone, tablets and other USB devices. It has a portable handheld size, 6.44*3.16*0.98 inches. The lightweight and protable design makes it extremely easy to carry around for outings.
Wide Compatibility:
Use the included cable, your original cable or a third-party certified one (such as MFi)
This power bank can charge most popular smart phones, e.g. smart phones from Apple, Samsung, Google, HTC, Nokia, LG etc
This power bank can charge most popular tablet, e.g. iPad, Kindle, Samsung Galaxy, Google Nexus 7 etc
Dual USB Port Design
This 20000mAh portable power bank has double USB ports, 2 amps and 1 amp for the output. The smart USB ports help you charge your smartphones, tablets, such as iPhone iPad Samsung Galaxy HTC and more other USB-enabled devices effortlessly. 2 devices can be charged simultaneously because of the dual USB port design.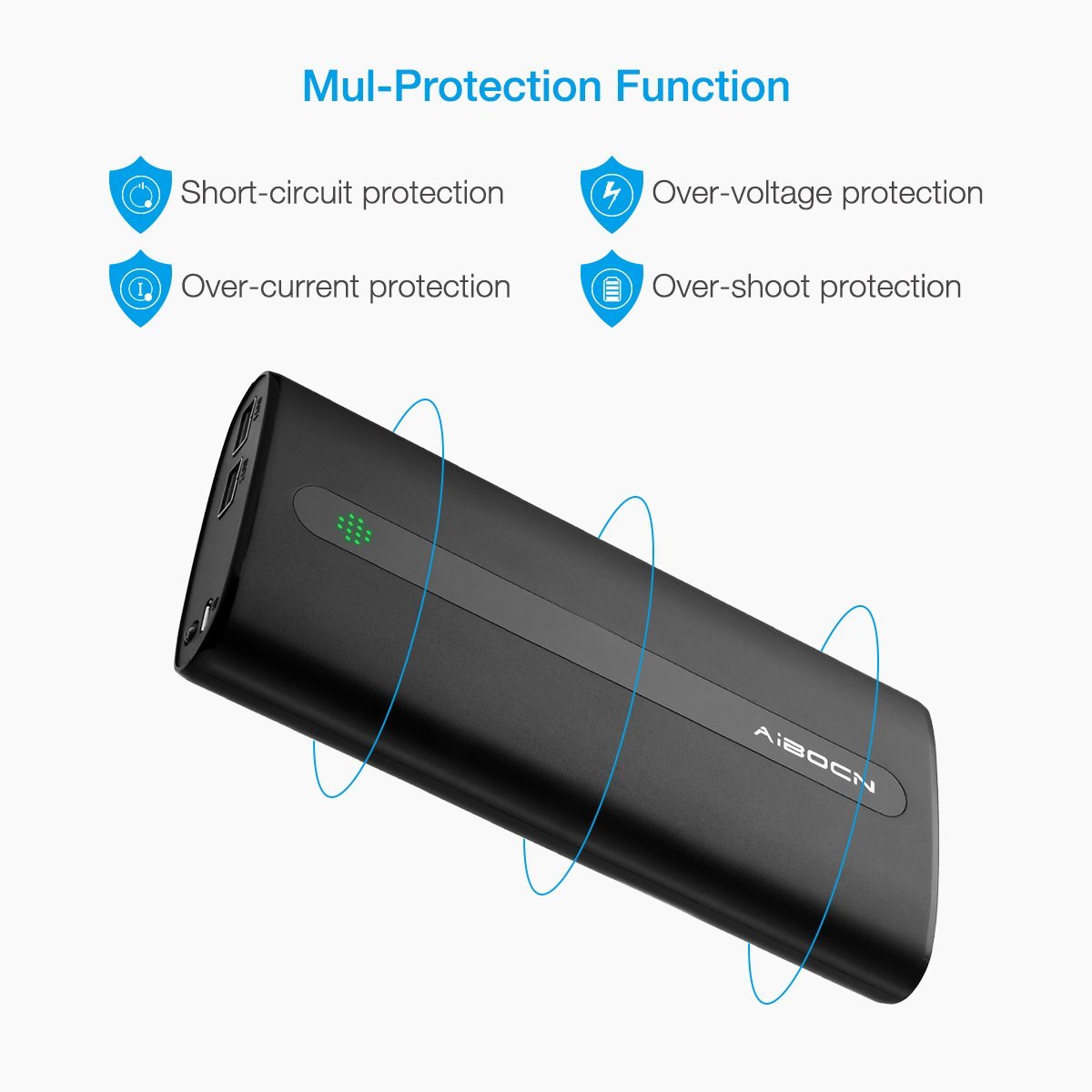 2-in-1 Multifunctional Power Bank
This power bank also works as a bright flashlight which can help in darkness, for any occasions that need a flashlight. It's easy to use the flashlight, simply press ON/OFF button twice to turn it on, press it twice again to turn it off.
Intelligent Safety Protection:
This high capacity power bank has perfect built-in protection from over charge, over discharge, over voltage, over current and short circuit issues. During charging, when an issue, like short circuit, or overloading, overheating occurs, this power bank is able to turn itself off automatically for protection.
Warranty Policy:12 months' worry-free product guarantee & 30 days' refund unconditionally for every purchase from AIBOCN.Professional technical support, efficient and always satisfying customer service all the year round.