Product Description
High Performance Pocket Sized Power Bank Mini Portable Charger White Color
Best quality power banks online for daily cellphone and tablet charging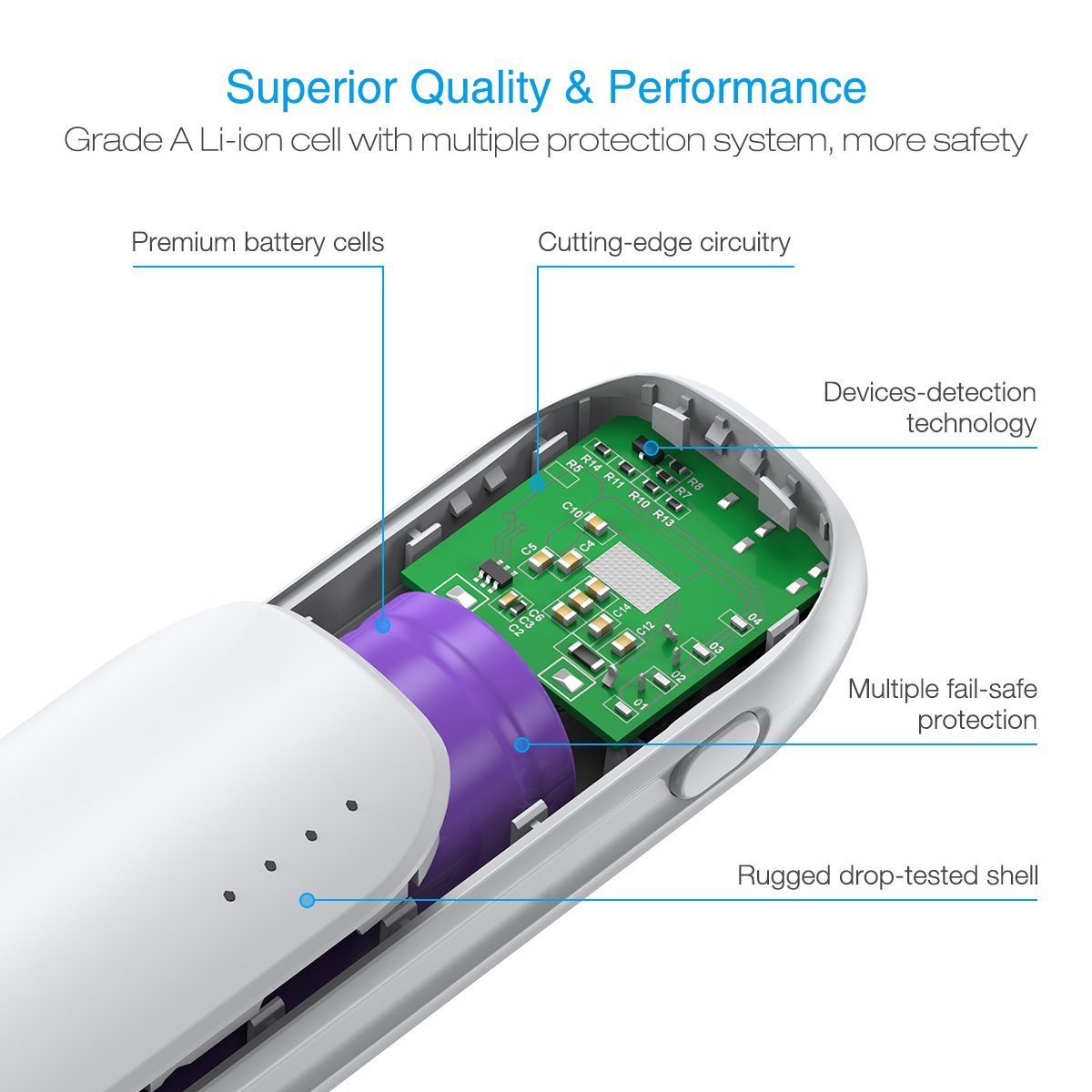 Aibocn 8000mAh Mini Portable Charger:
This small portable charger has a compact design. It measures only at 1.2*5.5*1.6 inches and weighs in at only 6.4 ounces.
The pocket-sized power bank has great ergnomics in the shape design, offering great conveniences for everyday holding and carrying around.
Output USB port: 2.1 amps, input USB port: 2.0 amps. The fast charging portable charger quickly charges up your high drain devices anytime anywhere.
High capacity power bank 8000mAh portable charger can give an iPhone more than 3 solid charges based on a single charge for the power bank itself.
The portable battery charger fully protect itself and your devices from short-circuit, overload, and excessive current and voltage.
Pocket Power Bank Charger:
Mini Power Bank 8000mAh Portable External Charger with Fast Charging Technology: This mini power bank has a 8000mAh capacity and a portable size 1.2*5.5*1.6 inches. This compact design is easy to hold in hand and carry around. Just toss it into your pocket, purse, handbag and go on with your trip.
Package:
1 * 8000mAh portable charger
1 * Micro USB Cable
1 * User Manual
Fast Charging Technology
This pocket-sized mini power bank has a quick output USB port, 2.1A, which is able to give an iPhone 3.5 solid charges. And it takes little time to charge the power bank itself too, with the quick input port 5V 2.0A. The fast charging technology and the compact size will give you great conveniences to charge your devices.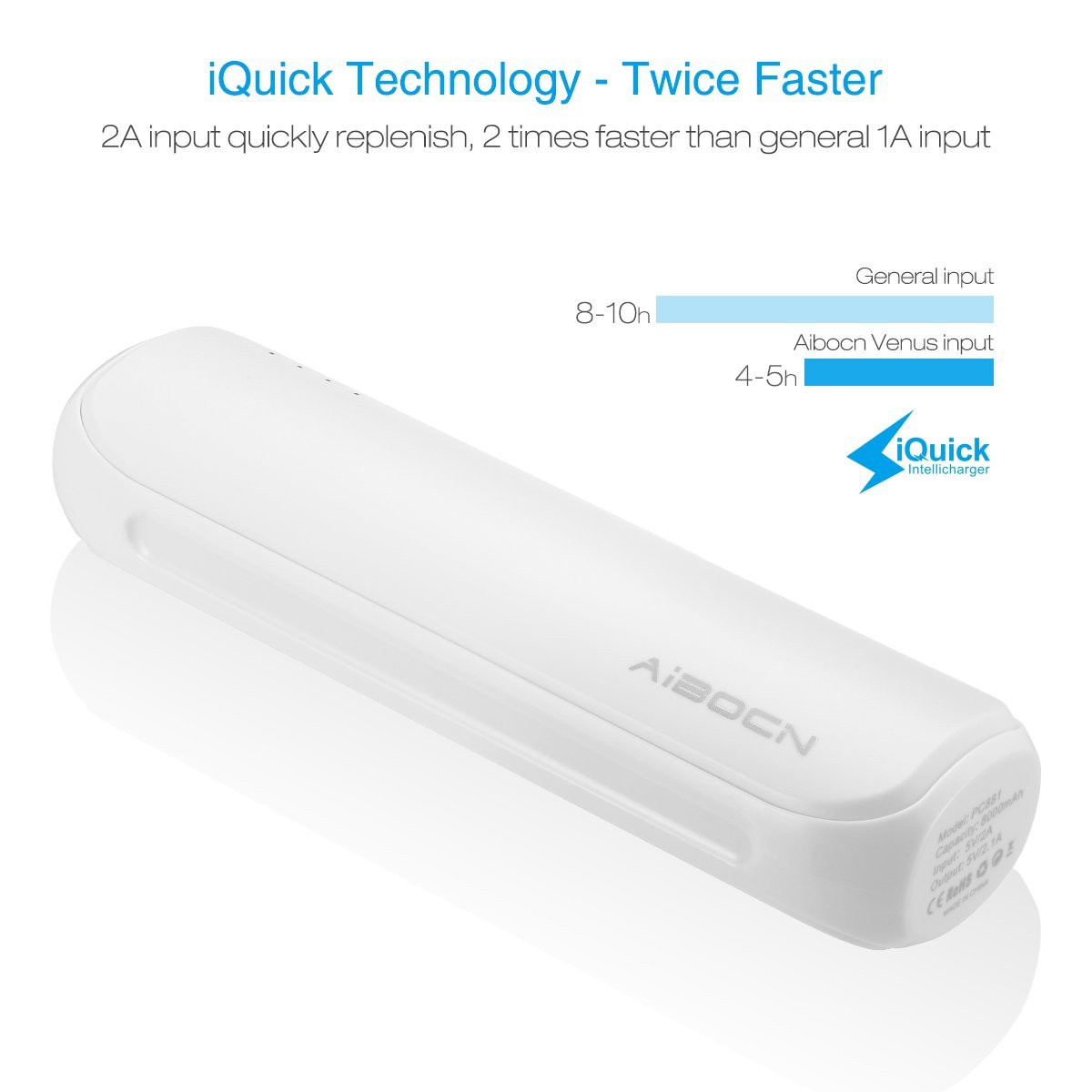 Charge Your Devices Safely
The pocket-sized power bank is able to charge your USB devices safely and rapidly. It's equipped with intelligent protection so that you don't have to worry about safety problems like overcharge, unexpected excessive voltage or current, short-circuit caused by over heat et cetera. The power bank will turn off automatically for protection instead of working abnormally.
Power Bank Compatibility:
This Aibocn power bank comes with a USB cable for charging. The power bank is widely compatible with almost all USB devices on the market, Samsung, Apple iPhones, iPads, Kindle tablets, Nokia, HTC, Sony, Google phones, LG, Blackberry, and so forth.
Warranty Policy:12 months' worry-free product guarantee & 30 days' refund unconditionally for every purchase from AIBOCN.Professional technical support, efficient and always satisfying customer service all the year round.