Product Description
Aibocn Neptune 13000 mAh High capacity Power Bank for iPhone, Glaxy and More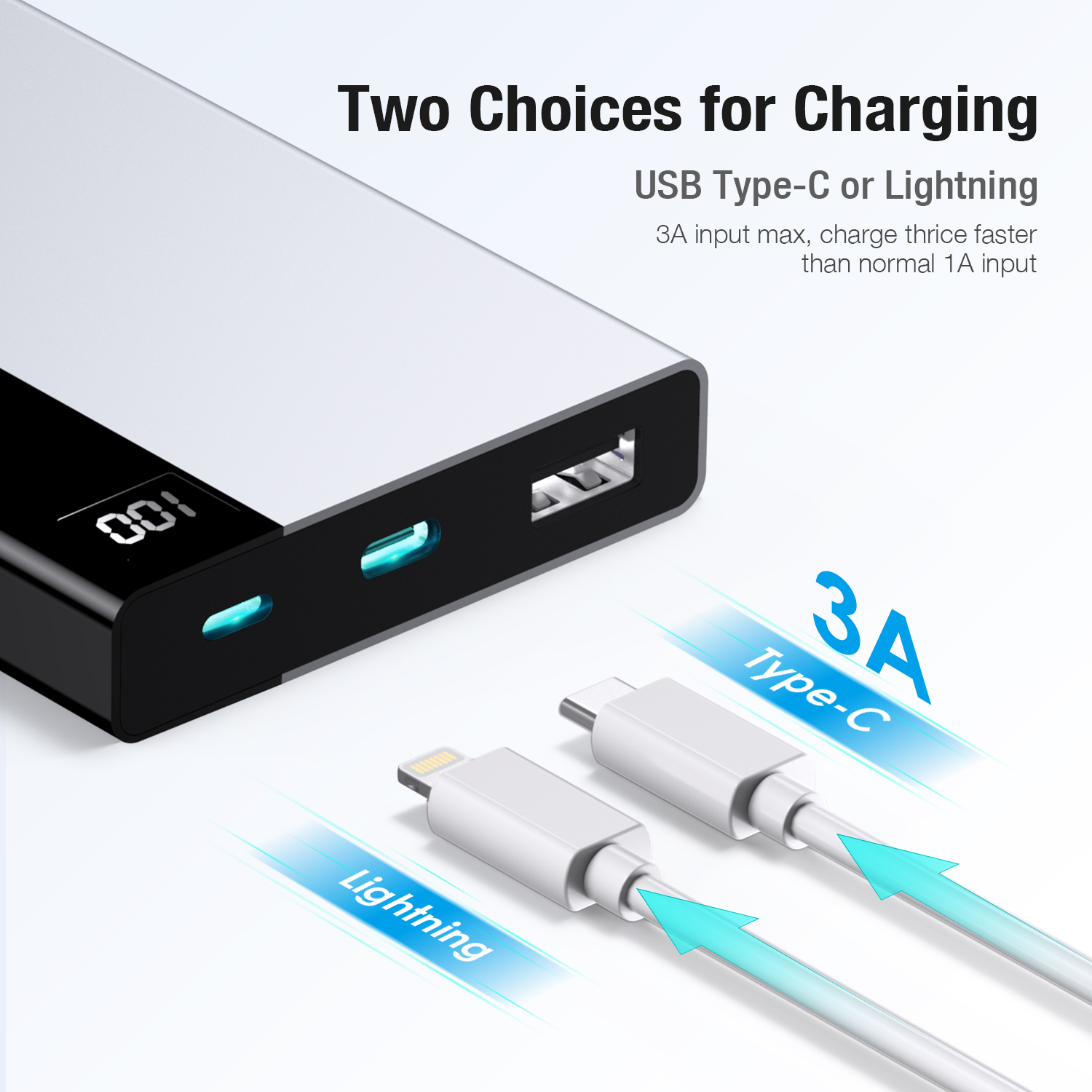 Distinguishing Features:
High Capacity Power Bank – 13000mAh Power Bank with multi-protect ensures complete safety for you and your devices, charge the iPhone 8 almost four times, the Galaxy S8 three times or an iPad Air 2 once.
Dual Input Port Design – The 8-Pin and USB-C port double choose for charging your power bank, it means you only take one cable if you are outside for your 8-Pin or USB-C devices. High-speed charging with 5V/2A(3A MAX) is twice (thrice) as faster than normal 5V/1A input, reduce recharging time by 50%-60%.
Compact and DurableBody – Aluminum alloy portable phone charger with Anti-fingerprints design, no warry about it broken by Fell to the ground. can be taken on the fly, power your device on the road
Digital LED Display build in portable charger can exactly show the remaining power. let you totally control the capacity from 100 to 1 and charging ti in time.
Product Specification:
Model: LN004L
Capacity: 13000mAh
Battery Type: Li-Polymer Battery
8-Pin input: 5V/2A
USB-C Input: 5V/2A (3A Max)
USB Port Output: 5V/3.1A
USB-C Output: 5V/3A
Neptune 13000 Portable Charger
Nuptune Power bank can be carried along while going for any of the destinations, carry it everywhere to charge your drained battery of the cell phones.
Convenient USB-C port portable charger, concentrate input function and output function at the same time, Included a USB to USB-C cable
Ultra fit for USB-C or 8-Pin Apple devices, only take one Lighting or USB-C cables for charging phones and portable charger
Up to 3.1A output, its smart IC technology could recognize device's max current when connecting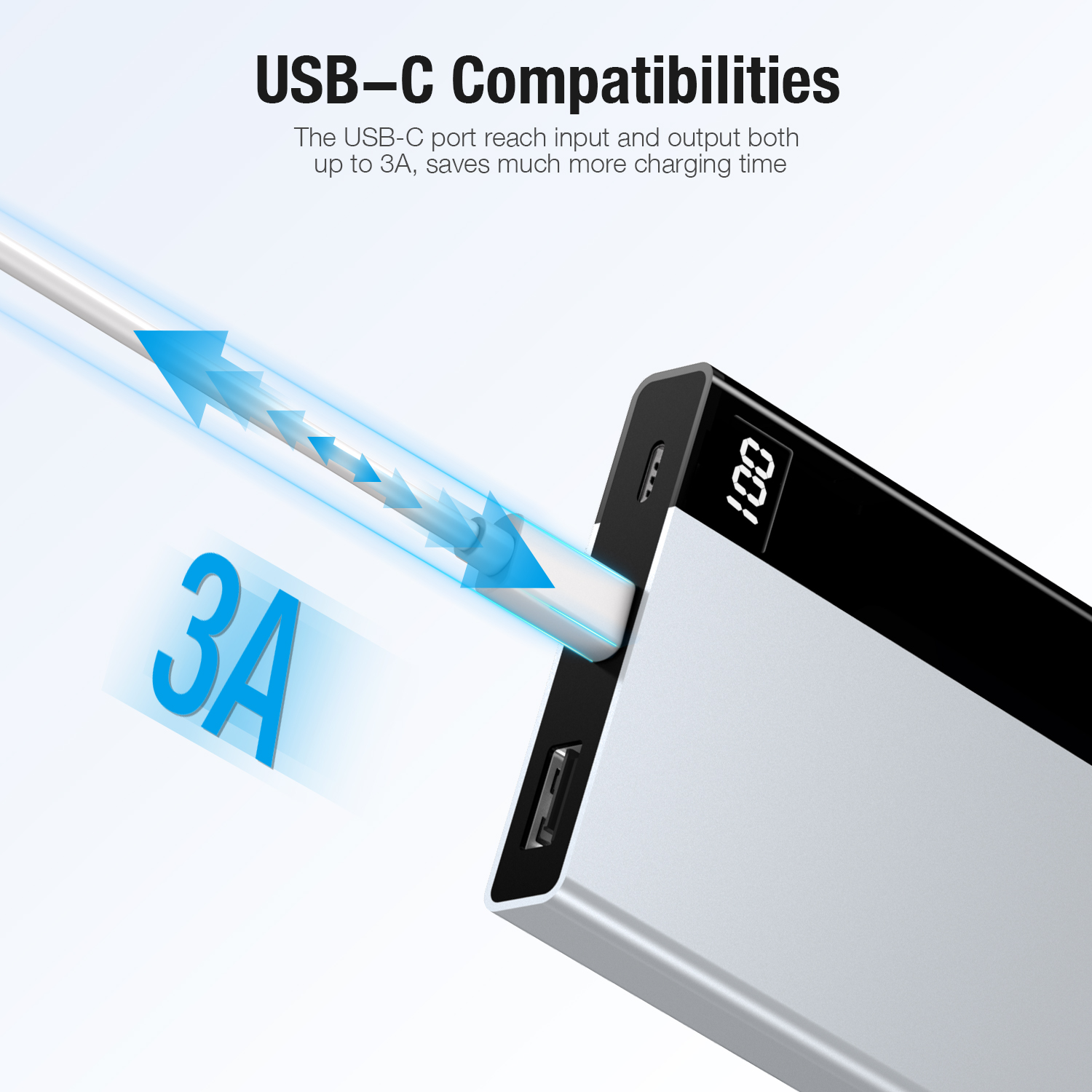 Package
1* Aibocn Neptune 13000 portable charger
1* USB to USB-C cable
1* user manual
High Speed Charging
3A input for charging your external battery on the high speed, save the chaging time.
Digital LED Display
The number means the capacity of the protable charge, if the number lower than 25, suggest chaging it.
Lightweight and Compact Body
Nuptune almost weighs as much as a pear and the almost the iPhone 8 Plus size
Warranty Policy:12 months' worry-free product guarantee & 30 days' refund unconditionally for every purchase from AIBOCN.Professional technical support, efficient and always satisfying customer service all the year round.