Product Description
Aibocn 16000mAh Portable Power Bank
This High Capacity Power Bank has a stylish and neat design, dual USB ports for charging your USB devices effortlessly.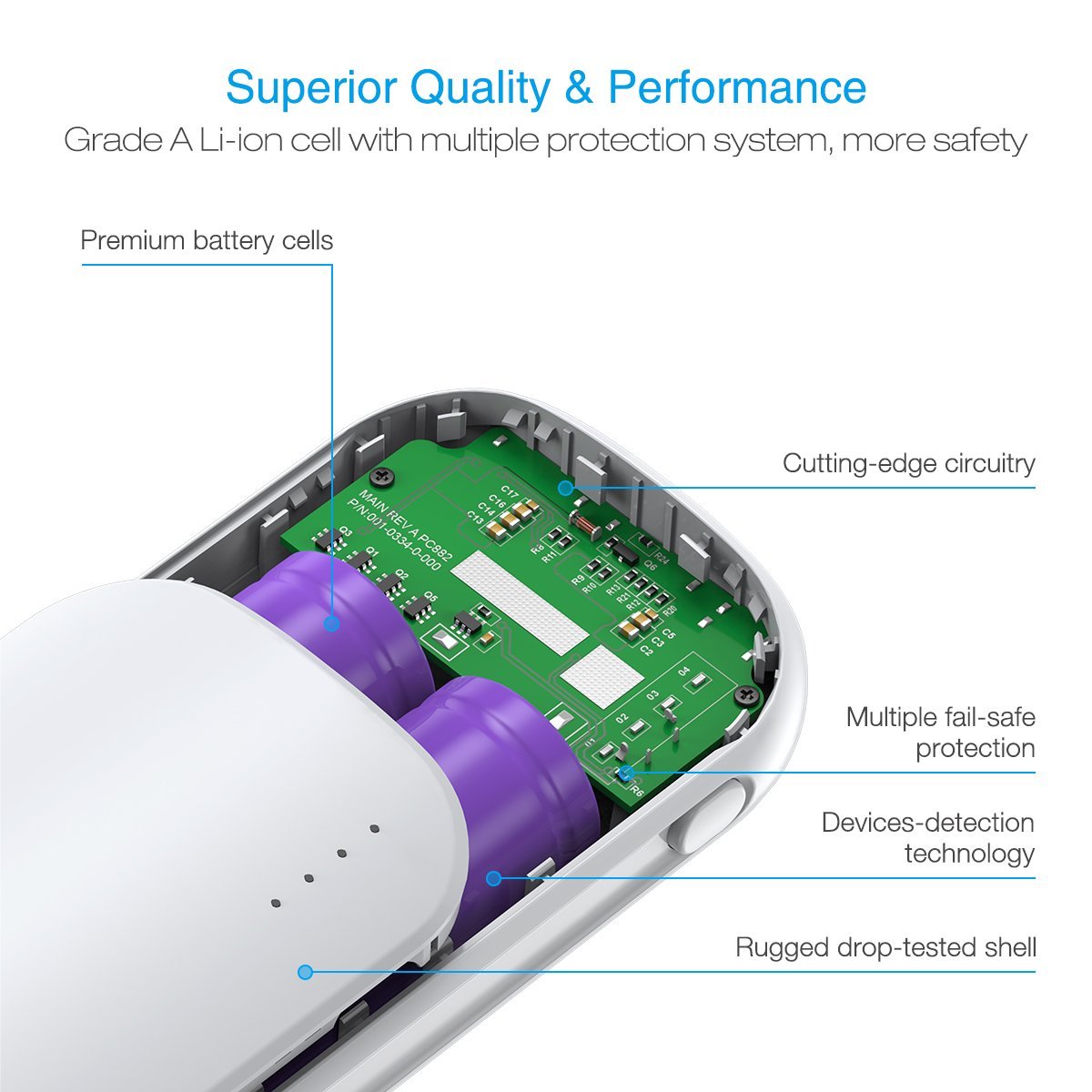 Distinguishing Features:
Fast charging Technology: 4.2A total Amps output max, allows you to charge two smartphones or tablets simultaneously and twice as fast as normal 1.0A input portable charger, greatly saving your time.
16000mAh Capacity: This power bank charges 5 times for iPhone 7, 3 times for Galaxy S7. It's a portable power bank for traveling, flights, business trips, bus commuters etc.
It will automatically turn itself off for protection when an issues like short circuit or overloading occurs.
Compatibility: This 16000mAh portable charger with double USB provides high speed charging for Apple, iPhone, iPad, Samsung Galaxy, Google Nexus or other tablet and other smartphones.
Intelligent Safety Protection – It protects your devices from over-charge, over-discharge, over-voltage, over-current and short circuit.
Compatible with all USB-based devices like most popular smartphones and tablets.
High Capacity Design:
Power Bank 16000mAh External Battery Charger with Fast Charging Technology
Package:
1*Aibocn 16000mAh Power Bank
1*Micro USB Cable
1*User Manual
Fast Charging Technology
With 4.2 Amps in total for maximum output current, this high capacity power bank allows you to charge two cellphones or tablets simultaneously at its fastest speed. It has quick input design, 5V 2.0A input, which is twice as fast as standard 1.0A input. This portable charger greatly saves your time charging the charger itself and your devices.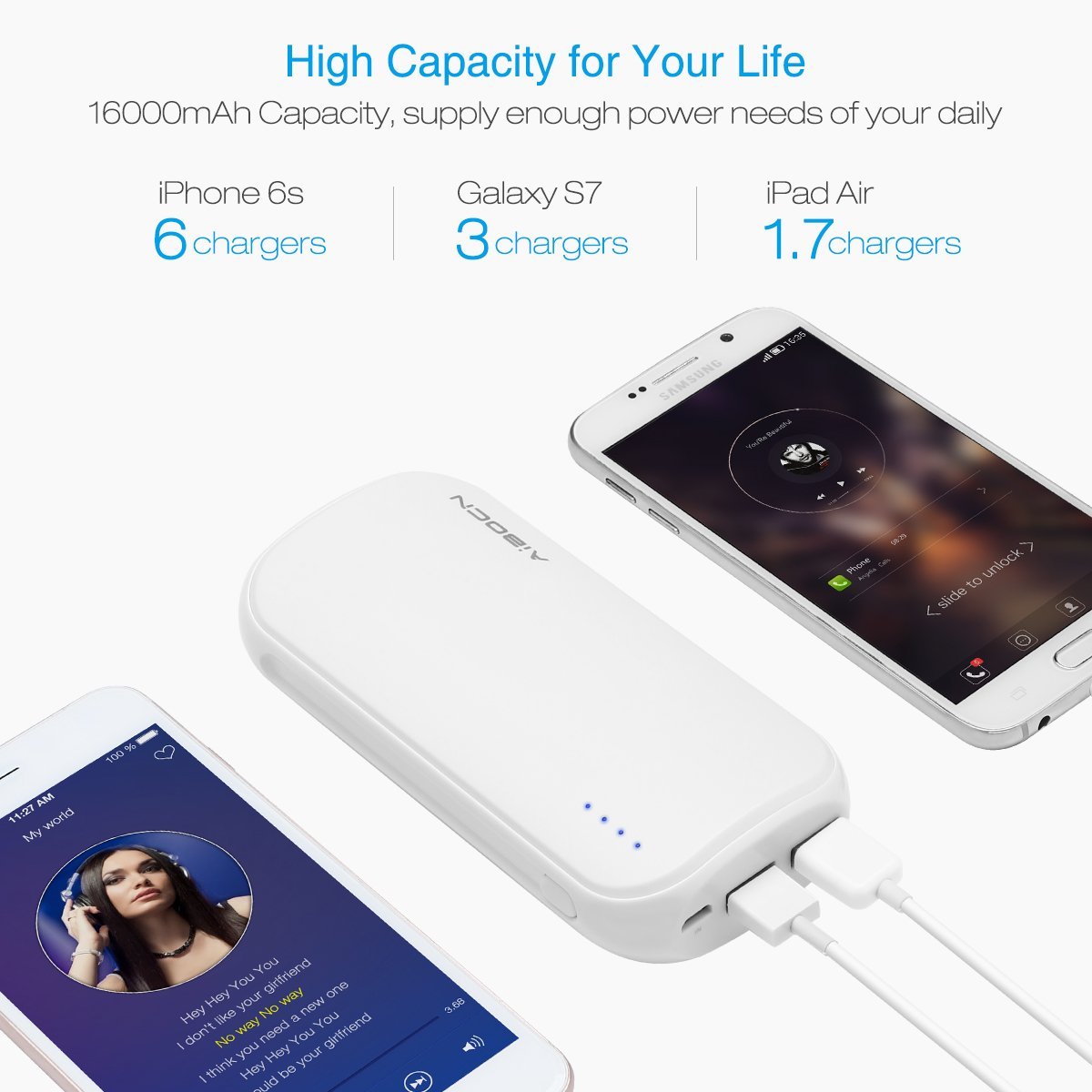 Safe Power Bank with Protection
This 16000mAh power bank has intelligent protection system against over charge, over discharge, over voltage, over current, short circuit and other issues. It will automatically turn itself off for self protection when overloading or short circuit accurs during charging.
Wide Compatibility:
Kind reminder: Use the included cable, your original cable or a third-party certified one (such as MFi).
Compatible with most popular smart phones, e.g. smart phones from Apple, Samsung, Google, HTC, Nokia, LG etc.
Compatible with most popular tablet, e.g. iPad, Kindle, Samsung Galaxy, Google Nexus 7 etc.
Warranty Policy:12 months' worry-free product guarantee & 30 days' refund unconditionally for every purchase from AIBOCN.Professional technical support, efficient and always satisfying customer service all the year round.