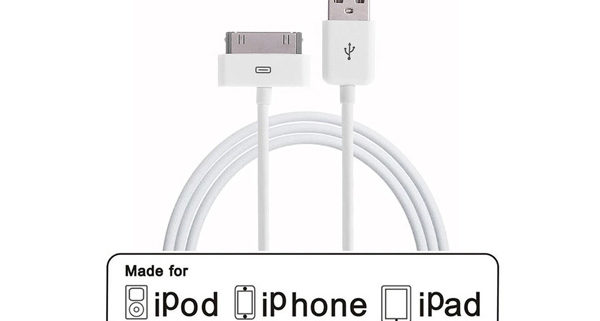 When you search out for the best quality USB cables online, you might come across, like a thousand choices. Follow some trustworthy buying guide and read some real reviews of Apple MFi certified 30 pin and 8 pin cables, and you will have a basic understanding of what you are exactly looking for.
Some useful tips on choosing some bettery quality USB cables will help you narrow down your choices.
Apple MFi Certification
Apple Inc.'s MFi Program is a licensing program for developers of hardware and software peripherals that work with Apple's iPod, iPad and iPhone. The name is a shortened version of the original long-form Made for iPod. The program covers various device connectors including the headphone jack, original dock connector and the newer Lightning connector, as well as AirPlay support. An Apple MFi certified USB cable has well made quality, especially the USB connector.
Compatibility
A quality USB cable for your iPhone, iPod, iPad must work flawlessly without any error message on your devices. Many USB cable manufacturers have tested their USB cable products over and over again to insure proper standards in compatibility with Apple products.
Cable Flexibility
This part won't affect the charging or data syncing ability much. However, it's extremely closely related to the cable's durability and convenience in everday use. Typically, gold or copper plated connector heads and braided nylon for the cable jacket are popular on the market.
1. Aibocn Apple Certified 30 Pin Syncing Charging Cable for iPod Classic iPod Nano iPod Touch iPhone 4S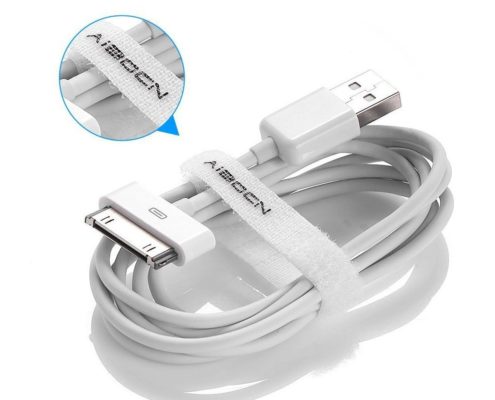 Check out top pick, this Apple certified 30 pin charging cable is a real piece of work from Aibocn. It uses Apple's original connector for qualified quality and performance. The USB cable is sturdily built to be extremely light and easy to coil. The slim dock conector enables you to plug without the need to remove your phone case. The 30 pin USB cable is 4 feet long. It works greatly for iPhone 3G, 3Gs, 4, 4s, iPod 1 through 6, iPod Touch 1 through 4, iPad 1 through 3.
2. Apple MFi Certified 8-Pin Lightning to USB Cable (3.3Feet 1Meter), Poweradd Metal USB Fast Charging Cable, Sync and Charge Cord for iPhone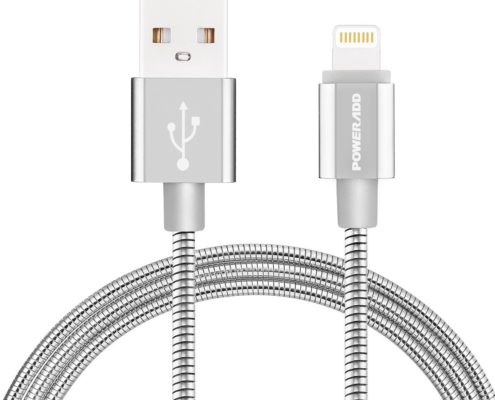 This Poweradd Apple MFi Certified lightning cable for iPhone is made of high quality materials, refined metal for great corrosion resistance. It has a sturdy build for the cable with over 5000 bend testing for great service life. It looks nice and syncs very smoothly, allowing you to charge and sync data quickly with the premium aluminum alloy connectors, first-rate pure copper wire core and PVC-made internal molds. This light and tangle-free lighting to USB cable has durable steel jacket and metal shell, it won't have error messages for connection.
3. Anker Lightning Cable / iPhone Charging Charger Cable (3ft), MFi Certified for iPhone X / 8 / 8 Plus / 7 / 7 Plus / 6 / 6 Plus / 5S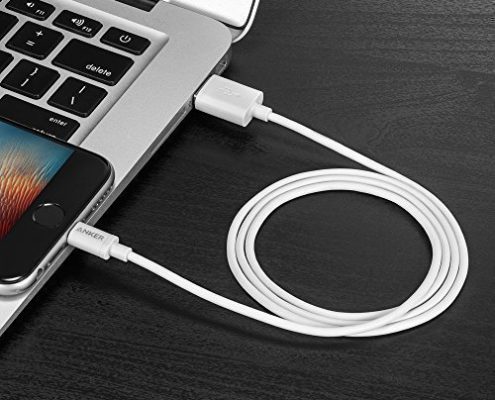 This Anker lightning to USB cable is obviously not a nylon braided lightning cable, but it still looks pretty decent in quality. For some third party iPhone lightning cables you used before, they might have failed to meet your requirements. Mostly, poor USB cables bring you some nasty error messages, telling you that your iPhone will not actually recognize them. More exactly, something like " This Accessory May Not Be Supported". This Anker lightning cable is one of the Apple certified cables. Been tested with a 4000 plus bend life span, it's 100% compatible with your Apple devices.
4. AmazonBasics Lightning to USB A Cable – Apple MFi Certified – Black – 3 Feet /0.9 Meters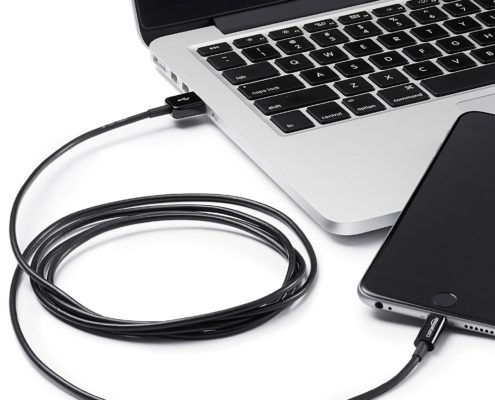 This AmazonBasics Lightning to USB A cable has a compact lightning connector. The well made connector head is durable and can fit in your Apple devices easily. The USB cable is tested for up to 4000 times for 95 degrees bending and repeated plugging. The superior copper wire inside transfers power and signal quickly with high resistance for protection for exterior insulation of the outer casing. It's solidly built and has a 3 feet long length for convenient daily use.
5. Basse Lightning Cable, 4 Pack iPhone Cable (3FT 6FT 6FT 10FT) Nylon Braided Cord Charging Charger Cable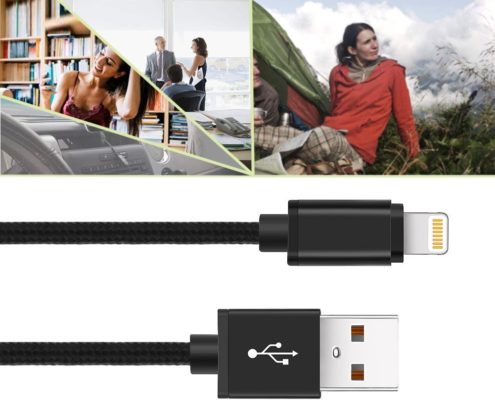 These durable nylone braided cables come in 4 packs, which meet your need for different lengths. You can use each of them for different charging application, like charging on the way in car, on bus, or syncing data in office or at home. The cables are built with thick copper wires for stable and fast charging. Like other reliable MFi cables do, these cables offer you great lifespan owing to 5000+ bending test.
http://www.aibocn.net/wp-content/uploads/2018/04/MFi-certified-cables-blog1.jpg
400
600
Aibocn Offcial
http://www.aibocn.net/wp-content/uploads/2017/07/logo1.png
Aibocn Offcial
2018-04-02 15:38:43
2018-04-02 15:38:43
USB Cables Buying Guide: Best Apple MFi Certified USB Cables for Your iPhone iPod