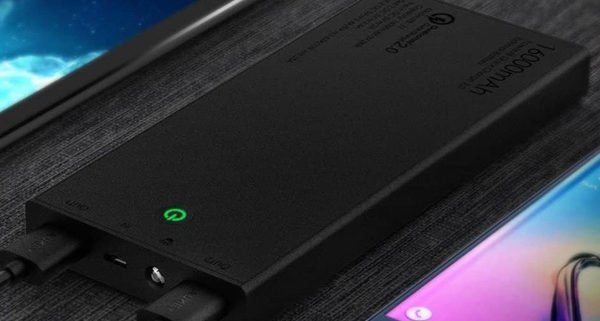 There are a myriad of portable power banks on the market for you to choose from. A portable power bank is able to hold a few charges for your mobile devices, like your cell phone or an iPad. It seems really helpful when you are somewhere you can't find an electrical outlet to charge your devices with the original adapter. Suppose that you are on the way to work, on your journey outdoors, a portable power bank is your best solution to get your phone or other USB devices back to alive quickly.
Nowadays, power banks are designed to be trendy in appearance design. They are built solidly with a durable casing to protect the battery inside. Manufacturers focus on the design of sizes as small sizes are more welcomed on the market. People expect a power bank to be compact, portable wherever they go. As a matter of fact, the quick charge is as important as the small sizes. The quick output USB ports charge your devices quickly and save you a lot time waiting. This is how you call it a portable useful power bank on the go, because it charges impressively fast and won't take up too much space in the pocket or handbag when you go outside.
Let's take a closer look at the 5 best portable power banks with a lightweight design and quick USB output ports on the market.
1. Aibocn Power Bank 10000 mAh External Battery Charger for Mobile Phone
The lightweight power bank is beautifully designed to be neat and exquisite. It has a strongly built sturdy casing to make it more durable. The finely finished surface is non-slip, making it easy to hold in hand. This 10000mAh power bank holds many charges for your mobile phones and other USB devices. It's able to charge your devices at high output speed to save time for the wait. The dual USB output ports, rated at 2.1A and 1.0A, will meet the need of charging 2 devices simultaneously.
2. Anker 20100mAh Portable Charger PowerCore 20100 – Ultra High Capacity Power Bank with 4.8A Output, PowerIQ Technology for iPhone, iPad & Samsung Galaxy & More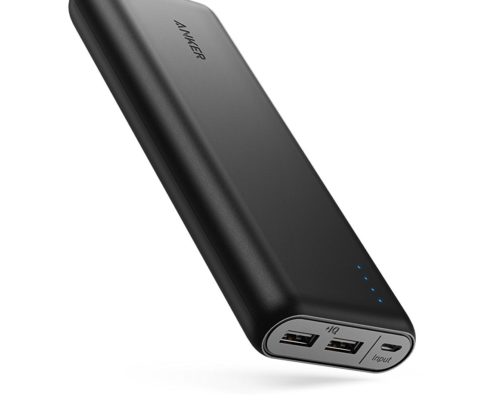 This Anker power bank is designed to be very small in size, it measures only 6.6 x 2.3 x 0.9 inches. Anker's PowerIQ and VoltageBoost allows you to enjoy the most optimal rate for USB output charging for whatever USB cable or device connected. Anker 20100 power bank is significantly faster than most external battery packs on the market.
3. RAVPower 16750mAh External Battery Pack 4.5A Dual USB Output External Phone Charger Power Pack Power Bank (iSmart 2.0 Tech) for Nintendo Switch, iPhone 8, Galaxy S8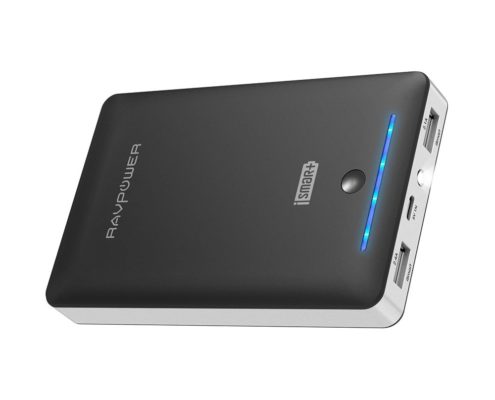 This RAVPower Deluxe Series 16750mAh portable charger features impressive product dimensions 5 x 3.1 x 0.8 inches. It's very portable for users to take for various outings without worrying about the size or weight. The quick charging ability enables you can charge 2 smartphones or tablets at the same time with total current output up to 4.5 amps.
4. Apple Lightning Portable Power Bank, Poweradd Pilot 4GS 12000mAh External Battery Charger with 3A High-Speed Output for iPhone, iPad, iPod, Samsung Galaxy and More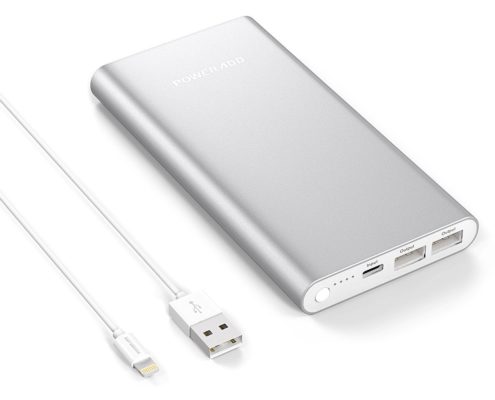 Poweradd Pilot 4GS Apple Lightning 12000mAh Portable Power Bank has a small size of 5.43 x 2.91 X 0.54 inches, just slightly bigger than an iPhone. And it weighs in at only 9.10 ounces. The lightweight cellphone look-alike battery pack is visibly quite portable for users. It has 2 USB ports with 5V/3A for the maximum, and a 5V/2A input. The 5 V/3A(Max) ports give your device the fastest charging time for 2 devices simultaneously.
5. Portable Charger 10000mah,Puridea S2 Blue External Battery Pack (Max 3A Output ,Li-polymer Power Bank) for iPhone X/ 8/ 7/ 6/ Plus/ 5/ SE, iPad, Samsung, LG, Google Pixel and More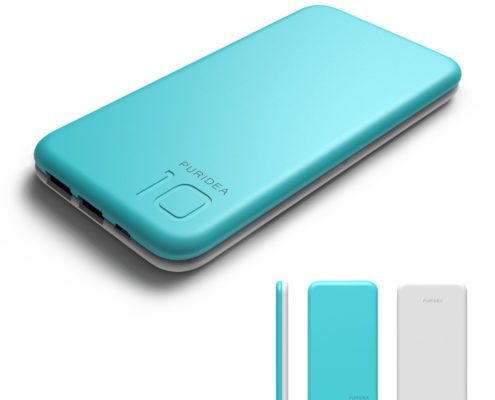 This portable charger has a compact size 6 x 2.9 x 0.5 inches. Despite small size, it has a highly safe and efficient Li-polymer battery inside with 10000mAh high capacity. The portable power bank has 3.0 A for maximum USB output for your USB devices. It also has a quick input 2A to save your time charging the power bank itself.
http://www.aibocn.net/wp-content/uploads/2018/03/Aukey-Portable-Power-Bank-2_1400x.progressive.jpg
400
600
Aibocn Offcial
http://www.aibocn.net/wp-content/uploads/2017/07/logo1.png
Aibocn Offcial
2018-03-05 16:03:55
2018-03-13 14:00:39
5 Best Portable Power Banks , Lightweight Durable Portable Chargers