USB car chargers become popular mainly because the USB port design is widely compatible with all USB-based electronic devices.
When this USB port is applied in vehicles, the car charger turns 12V DC and 24V DC into DC 5V that shares the same voltage for USB devices and various battery chargers.
Therefore, USB car chargers can be widely used in vehicles to match the standard power and USB prts for DC 5V devices.
For example, cellphones, MP3, car navigator, video game unit and all other devices that fits for 5V DC can be recharged through USB car charger in vehicle.
Generally speaking, a car charger requires high amps for the output. For example, the average American car has a 12 volt 10 amp cigarette lighter receptacle. It's considered quite a waste for receptacles to plug only one device into them. Instead, they are able to support a bunch of USB-based devices without risk of blowing a fuse in the car.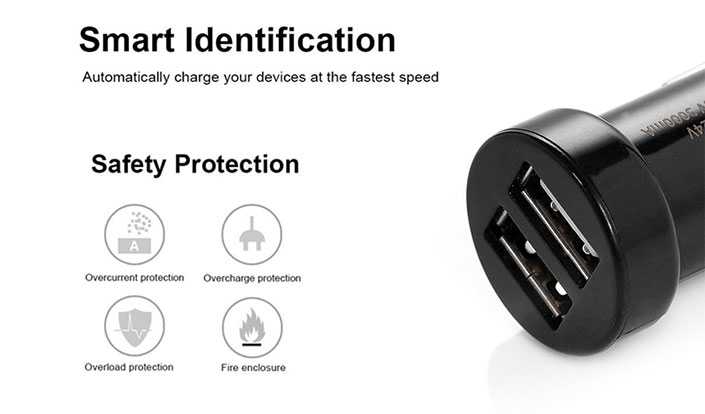 Seeing that USB car chargers have been rapidly developed, at least you should purchase an advanced one that provides at least 2.1 amps for one of the useful USB ports. For this high amps, it can meet the demand of fast charging.
For an advanced USB car charger, it naturally has two ports which enable you to recharge two of your devices at the same time. Obviously 2-port car charger is more popular on the market today.
http://www.aibocn.net/wp-content/uploads/2017/05/USB_car_charger.jpg
414
705
Aibocn Offcial
http://www.aibocn.net/wp-content/uploads/2017/07/logo1.png
Aibocn Offcial
2016-11-27 11:39:37
2017-05-27 15:42:45
Features that a new USB car charger requires