Product Description
AiBOCN Rose Gold Desktop Accessory Kit is exquisite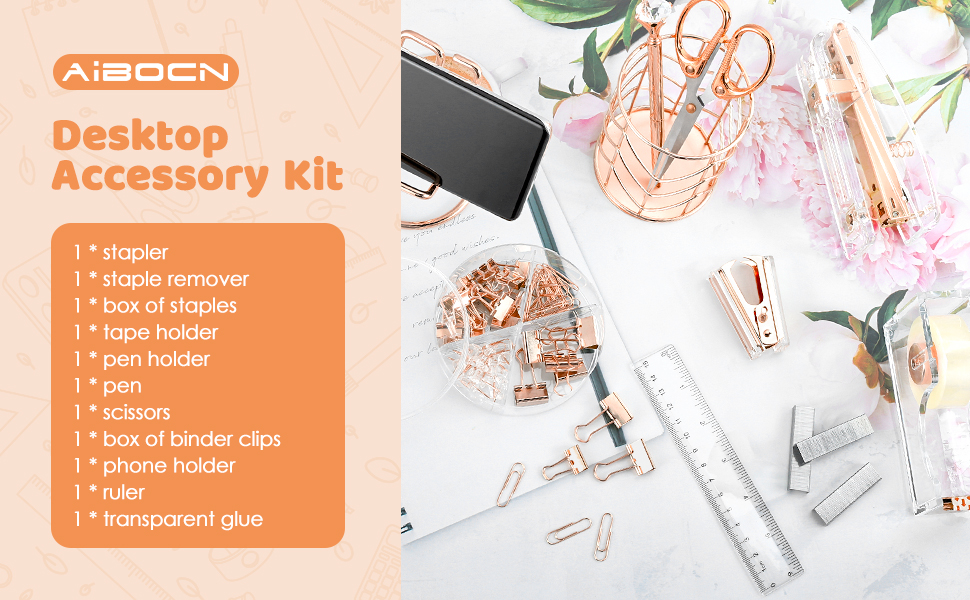 Aibocn office desk accessories color are rose gold, elegant color and design will make your desk luxurious, clean and bright, and relax your mood.
Designed to complement any work/study space, this cute desk accessories is compact enough to fit in a school bag or office drawer.
AiBOCN Home Office Accessories is practical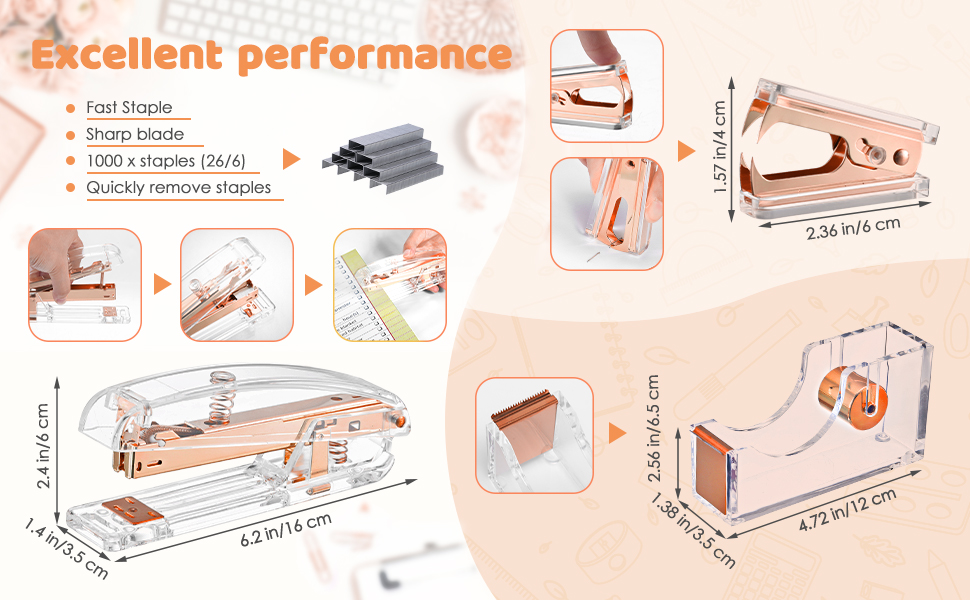 ● Fast Staple, fully elastic springs never stuck
● Sharp sawtooth blade, easy to tear off the tape
● Quickly remove staples with a gentle pull
● 1000 pcs 26/6 staples

The Acrylic Desk Accessories detail Presentation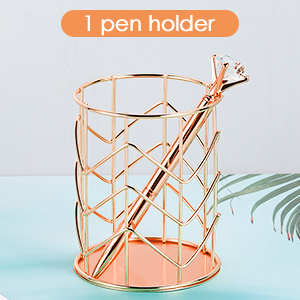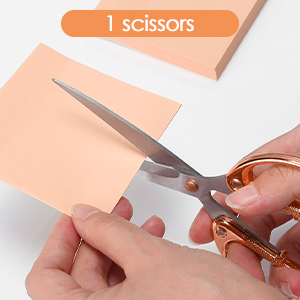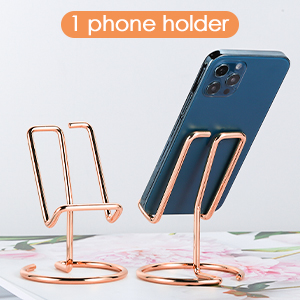 1 Pen Holder
The golden pen holder makes your pens neat and orderly, find your pen easily.
Size:3.5*3.8 inch
1 Scissors
The clear gold scissors use ultra-sharp stainless steel blades for smoother and easier cutting.
Size:2.4*5.8 inch
1 Phone Holder
With a phone holder, you can easily watch videos or video calls hands-free.
The size of the mobile phone position: 3.5*1.97 in
AiBOCN Rose Gold Office Supplies and Accessories is Durable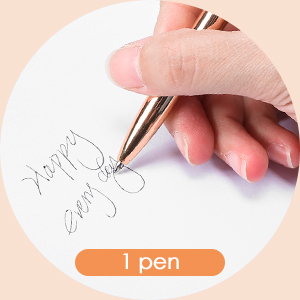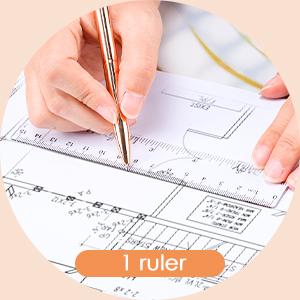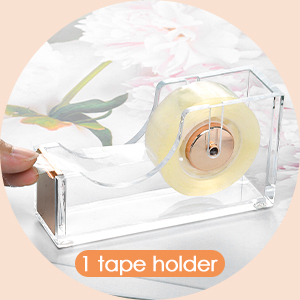 1 Pen
The nib of the diamond pen has a rolling design for continuous ink and smooth writing.
Size:7.8 inch
1 Ruler
The ruler is exquisite in workmanship and high in quality. Measuring and drawing are essential.
Size: 6 inch
1 Tape Holder
Sharp sawtooth blade, letting you tear off a piece of tape without using both hands.
Size: 4.72*1.38*2.56 inch
Office Supplies for Women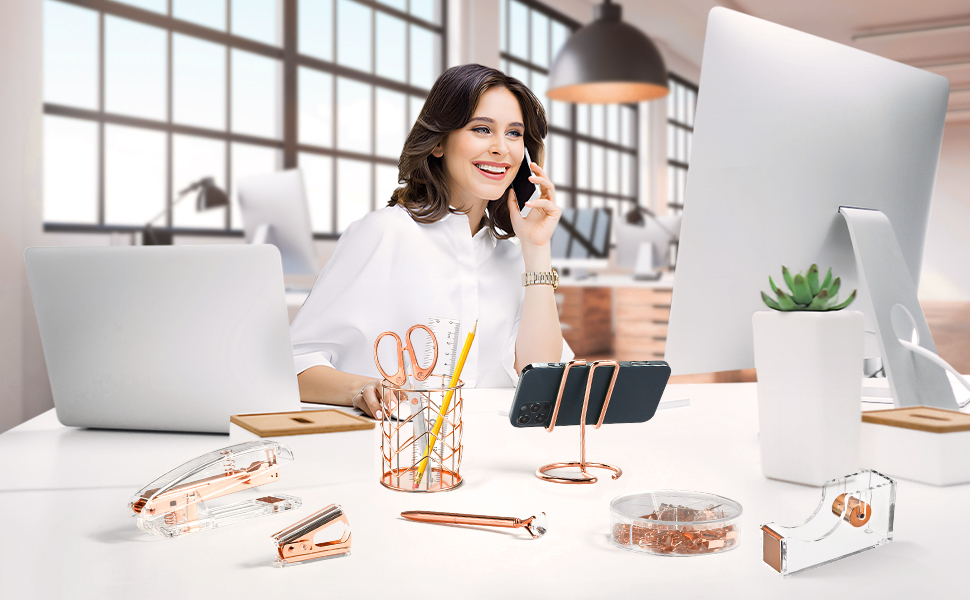 Specification
Color: Rose Gold
Material: High quality acrylic plastic and metal material
Computer Desk Accessories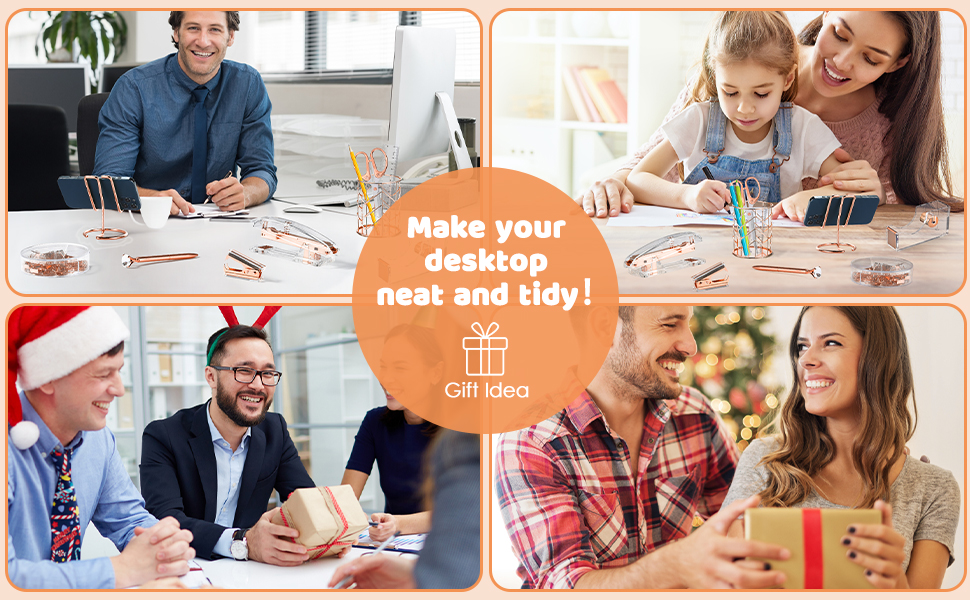 FQA 1
■ Q1:Can I use different staples ones the included ones run out? Or do they have to come from the same vendor ?
A1:This stapler is suitable for 26/6 staples. As long as it is a 26/6 staple, you can use it.
■ Q2: What metal are rose gold staples made of?
A2: Durable quality acrylic & metal Material.
■ Q3:The refill ink of the diamond pen is used up, is there a refill that can be replaced?
A3: Yes, you can search for diamond pen refills on Amazon, and you can buy them.
Instructions for use:
When using the staple remover, please turn the safety lock to the other side.
When using a ballpoint pen, turn the pen body to write.
Notes:
Manual measurement, please allow a slight error in size.
There may be slight differences in colors due to different screens.