If you have a cell phone with a USB-C port, you might as well find a USB Type C cable impressively useful with its quick, easy connectivity. A USB Type C cable is ideal for cell phones, such as Galaxy S7/S7 Edge, LG G5, MacBook, ChromeBook Pixel, Nexus 5X and so on. Since more and more smartphones are starting to feature a USB Type C port for charging and data syncing, USB Type C cables are becoming more and more popular on the market.
A USB Type C cable allows you connect your smartphone to a USB adapter, a power bank charger, or your PC more easily thanks to its feature of user-friendly port design. The 24-pin USB cable is distinguished by its rotationally-symmetrical connector. Connecting your USB-C connector to a device, with both sides that work, is obviously more effortless, compared to those USB connectors that you need worry about wrong plug orientation.
The lastest USB C cables have advanced USB 3.1 technology which is known for its upgraded transfer speed, up to Gbit per second. The new USB specification was then created and released on July, 2013. The new generation of USB perfectly replaces the USB 3.0 standard. The USB 3.1 specification takes over the existing USB 3.0's SuperSpeed USB transfer rate. The USB 3.1 was created with two generations at the same time, the USb 3.1 Gen 1 uses a faster transfer rate named SuperSpeed USB 10 Gbps while the USB 3.1 Gen 2 features a  single first-generation Thunderbolt channel. The first USB 3.1 Gen 2 offers transfer speeds of 7.2 Gbit/s. The USB 3.1 standard is backward compatible with USB 3.0 and USB 2.0.
Let's see the most reliable USB 3.1 Type C to USB 3.0 charging ables that give people conveniences and efficiency.
1. Aibocn USB 3.1 Type C to USB 3.0 Hi-Speed Charging Cables for Galaxy S7/S7 Edge, LG G5, MacBook, ChromeBook Pixel, Nexus 5X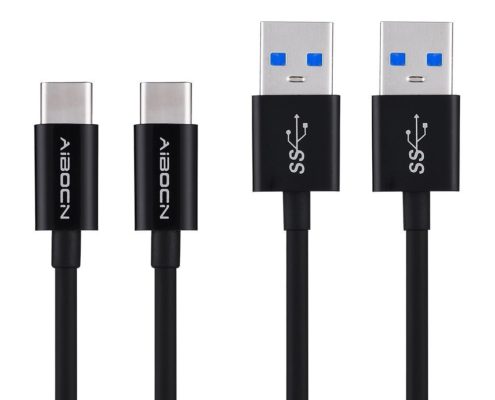 With a reversible connector allows you to plug and unplug without the need to check for the connector orientation, this Aibocn USB 3.1 Type C to USB 3.0 cable makes your connection much easier. It's faster than normal USB 3.0 and USB 2.0, with fast speed up to 10 Gbit per second for fast data syncing. The cable is beautifully made with nice and durable cable jacket. With over 10000 times' bending test, this cable lasts for all your Type-C enabled devices, like Galaxy S7/S7 Edge, LG G5, MacBook, ChromeBook Pixel, Nexus 5X, Nexus 6P, Nokia N1 Tablet, OnePlus 2 etc.
2. Nekteck USB Type C (USB-C) to USB Type-C Data & Charging Cable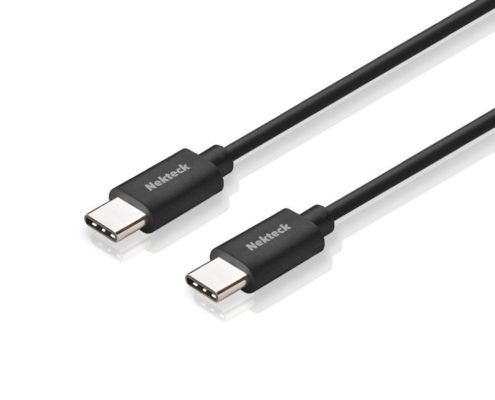 This Nektech USB Type C USB 2.0 cable provides easy connection for you to transmit data from laptop or other devices with USB Type C female portto your Apple Macbook or other USB-C compatible smartphones. Except the convenient USB C connectivity, the cable works as an efficient charging cable with max 3.0 amp charging current. It has a useful length, 6.6 feet, enough for connect your devices from next computer table in your office.
3. USB Type C 3.0 Cable Short Braided Green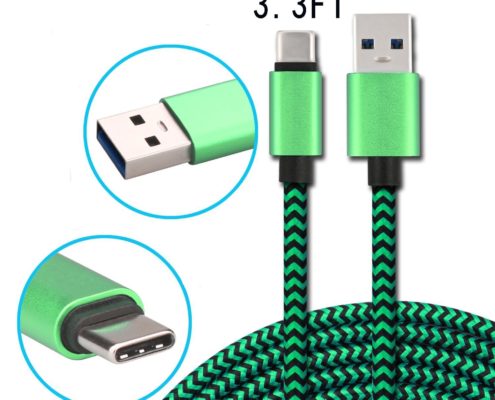 Different from commonly seen USB cables, this Type C cable uses highly durable braided design to avoid everyday tangling. With up to 10GBPS's quick speed, the cable can be used to transfer large files, like audio and video files. This braided USB cable is made of PVC material for the cable jacket and nylon braided for the internal wire wrapping. With strict test and quality assurance, it's able to last long for your connection.
4. AIVN USB 3.1 Braided Type C Cable Fast Charging, Wrapped Cord Tangle Free 3.3FT(1m) USB-C to USB-A Cable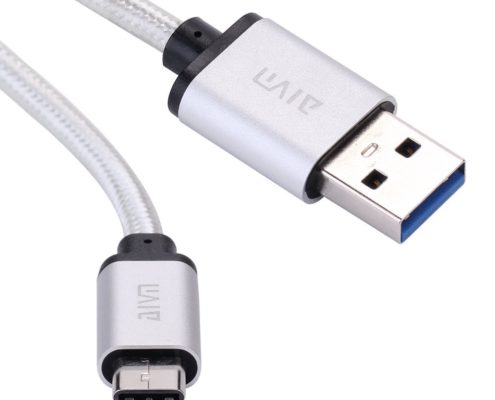 This USB 3.1 Type C cable has quite a lot in common with the above-mentioned nylon braided cable, the USB type reversible connector, the quick data transfer speed and the tangle free braided design. What makes it different is that it looks simpler and more exquisite. The connector is built strongly for millions of plugging and unplugging. The cable is widely compatible with tablets and smartphones with a USB Type-C connector, such as Apple New 12 inch Retina MacBook, HTC 10, Nokia N1, LG G5, Asus Zen AiO, Lumia 950/ 950XL, HP Pavilion x2, ASUS Zenpad S 8.0, Google ChromeBook Pixel, Nexus 5X/6P, Pixel/ Pixel XL, Galaxy Tabpro S, Nextbit Robin
http://www.aibocn.net/wp-content/uploads/2018/01/USB-usb-type-c-840x428.jpg
428
840
Aibocn Offcial
http://www.aibocn.net/wp-content/uploads/2017/07/logo1.png
Aibocn Offcial
2018-01-15 14:56:07
2018-01-19 14:13:20
The Best USB Type C Cables for Galaxy S7 Edge, LG G5, MacBook, ChromeBook Pixel Smartphones