You can have so many choices for a power bank since you can almost find power banks of different sizes, designes and battery capacities etc. Usually, a low-capacity power bank rated 2,000 mAh would charge your device slowly but safely, for the low capacity, the power bank will not get too hot by the not fast charging rate.
However, if you choose a high capacity power bank over 10,000 mAh, the safety depends on the quality. Naturally, a higher capacity power bank helps much faster recharging for your devices.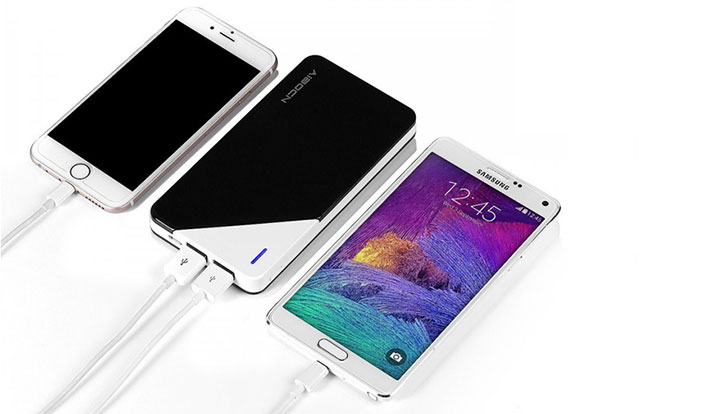 I have a Samsung Galaxy Note 4 and an iPad Air which both need quick recharging since they are used too frequently. I chose a high-capacity power bank for these 2 devices. For the high demand of power, I think 10,000 mAh for the battery capacity would be a decent and normal one. This power bank has 2 USB ports, 2.4 Amps and 1 Amp for each one.
The power bank's battery type is lithium polymer battery cells. This is the most typical battery for a power bank and is safe and useful, easy to get recharges and durable for battery life. For the power bank size, it measures only 0.5 * 5.5 * 3.0 inches. It's very portable for this palm-sized unit.
http://www.aibocn.net/wp-content/uploads/2017/05/list2-1.jpg
414
705
Aibocn Offcial
http://www.aibocn.net/wp-content/uploads/2017/07/logo1.png
Aibocn Offcial
2015-07-27 11:23:15
2018-02-27 16:55:24
Get an ideal power bank portable battery charger for your own devices