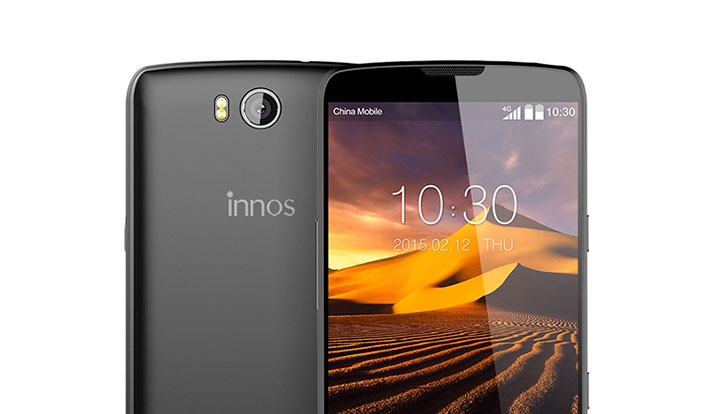 Mobile World Congress(MWC) was held in the well-known harbour city Barcelona in Spain. Many mobile industry brands have come and showed their lastest models and technologies. Just like innos, who's been working on high-end mobile phone application and technologies, showed the world its latest product innos D6000, which is claimed to have the largest cellphone battery capacity currently. This cellphone features in its super long stand-by time and 6000mAh battery capacity, absolutely the highest capacity so far in the world.
Speaking of which, innos showed its innosD9 to public earlier in 2012 through MWC. innosD9 was also the leading battery capacity cellphone at that time it was released. As 2 years and a half went by, the lastest model D6000 has apparently outscored D9 in all aspects. Considering that its tiny thickness is only 11.9mm, for a 6000mAh battery to set in a cellphone of 11.9mm's thick, you might think it extremely difficult.
However, they solved it by the brand-new solution "double battery structure". Different from traditional cellphone battery structure, components and parts are relaid out in D6000, creating more space for battery. And this space is enough for 2 different sized batteries layer by layer. Thanks to this delicate design, this cellphone can be designed to be thin as normal cellphones despite a 6000mAh high capacity battery.
http://www.aibocn.net/wp-content/uploads/2017/05/20151008-1.jpg
414
705
Aibocn Offcial
http://www.aibocn.net/wp-content/uploads/2017/07/logo1.png
Aibocn Offcial
2017-04-10 13:58:42
2017-05-27 15:45:15
innos D6000 claimed to be the highest battery capacity cellphone