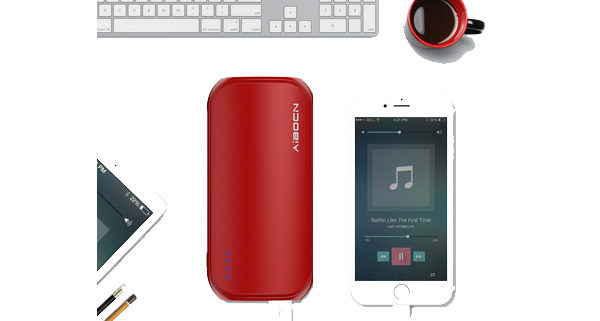 It's really difficult to foul out the knock-offs among such a large number of choices for portable power banks on Amazon. Yet it's not our job to do so. Instead, all that we need to do is to find the best ones with outstanding features that will help us charge our devices amazingly fast in our everyday life.
What would you expect a quality power bank to be like?
No doubt, you would want it light, portable and beautiful. A compact size with a rubost build seems to be a must-have nowadays. Compactly designed power banks are usually built with a sturdy casing, mostly made of aluminum alloy to be light enough for perfect portability. Other than that, you would most probably, list most people would, expect a power bank to charge your mobile devices, like your cellphone fast enough. Actually the power bank we depend on depends on the battery built in. Power bank manufacturers tend to use quality Lithium polymer battery as a power bank's integrated battery. Compared to other types of battery cells, Lithium polymer is obviously bettery in battery safety, and charging efficiency.
Let's check out the top 5 picks of the newest power banks with exquisite, lightweight design, and brilliant charging ability.
1. Anker 20100mAh Portable Charger PowerCore 20100 – Ultra High Capacity Power Bank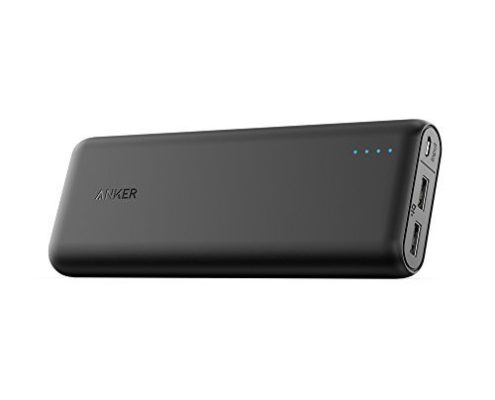 This Anker 20100mAh Portable Charger has a nicely made surface for comfortable holding in hand. The user-friendly palm sized power bank weighs in at only 12.5 ounces for the weight. Despite the light, portable design, the power bank is engineered with a huge capacity 20000mAh which is able to fulfill many charges for your mobile devices.
2. Aibocn Compact Power Bank 20000mAh Portable Battery for Samsung Galaxy Smartphone/Tablet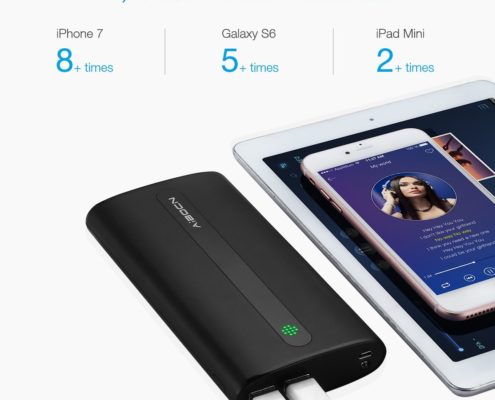 This portable power bank has a portable size 7.6 x 4.3 x 1.2 inches. Likewise, it has a large capacity 20000mAh for the built-in powerful Lithium polymer battery.  . It can hold quite a few charges for your mobile devices, like your smartphone, tablets and other USB devices. It has a portable handheld size. The lightweight and protable design makes it extremely easy to carry around for outings.
3. RAVPower 22000 Portable Charger 22000mAh 5.8A Output 3-Port Battery Pack (2.4A Input, iSmart 2.0 USB Ports, Li-polymer Battery Banks) Portable Battery Charger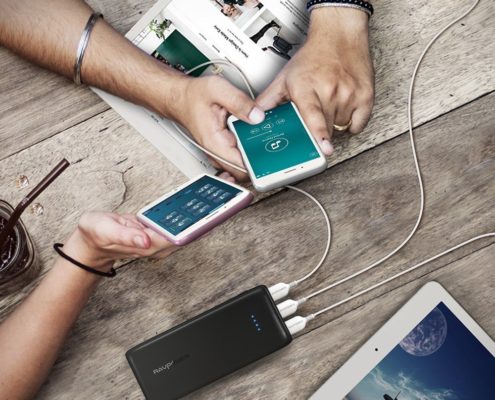 This RAVPower portable charger is designed to be super light, only about 14.4 ounces. This portable design allows you to carry this power bank around wherever you go without feeling like a burden. This power bank model is rated at 22000mAh super high capacity with 3 USB ports to offer. So you can enjoy the all conveniences with a portable charger of high capacity that can hold quite a few charges for your mobile devices.
4. ROMOSS 10000mAh Power Bank, A10 Ultra Compact Dual Output External Battery Pack, Premium Aluminum Portable Charger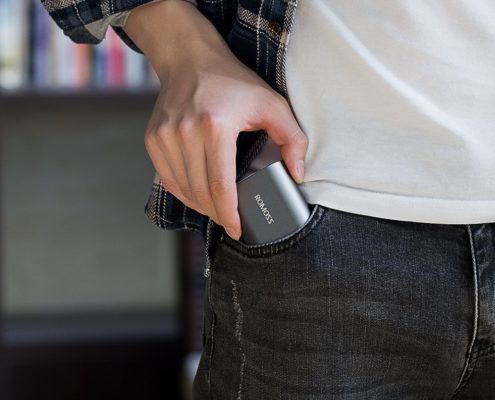 This portable 10000mAh power bank is found quite unique for the double input ports. The dual input ports greatly help charge the power bank itself fast. The power bank provides you with great conveniences of charging an iOS phone and a usually seen Android phone simultaneously. The power bank is compact and sturdy. The hard casing is made of 100% al-alloy CNC shell.
5. Poweradd Pilot 2GS 10000mAh Battery Pack Mobile Phone Power Bank Charger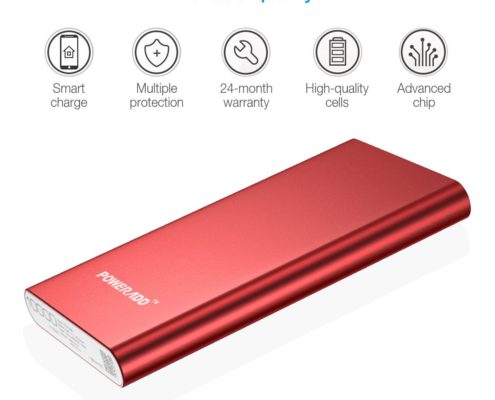 Poweradd Pilot 2GS 10000mAh portable power bank for mobile phones and tablets has an exquisite design for the finely finished surface which is made of quality durable aviation aluminum. This Pilot 2GS power bank is one of the most portable pocket power banks on the market. The power bank's internal lithium battery is rated at 10000mAh high capacity. It's designed with a 5V/2A quick input port and dual output ports, 2.4A and 1.0A for the output current.
http://www.aibocn.net/wp-content/uploads/2018/02/aibocnpowerbank-1.jpg
400
600
Aibocn Offcial
http://www.aibocn.net/wp-content/uploads/2017/07/logo1.png
Aibocn Offcial
2018-02-05 15:06:28
2018-02-11 11:33:04
Top 5 Fast Charging Powerful Power Bank Chargers with Lightweight Design