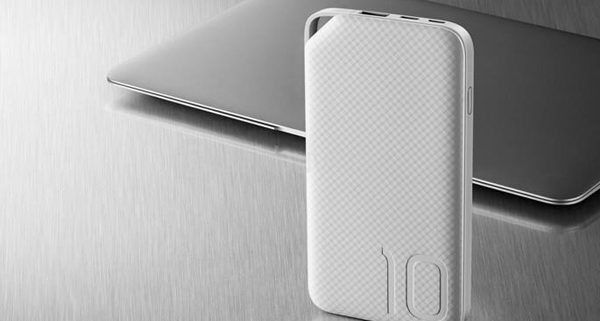 Currently many new tech items have been hyped up far beyond their actual worth. People might have purchased quite a few new gadgets that are claimed to work sensationally with satisfying performance, but actually they didn't serve their purposes exactly as advertised. For instance, if you are looking for a 10000mAh power bank, a high capacity power bank of this type must include a reliable quality built-in battery with real specification. Because only real specification on the built-in battery cell can ensure the portable power bank's performance in charging your phone quickly or protecting your devices with safety system. A powerful 10000mAh power bank is a safe external battery charger with highly efficient battery inside.
Today we are going through the best 10000mAh power banks currently showcased on Amazon with high ranking and good reviews from customers. To get a best power bank that will support your everyday charging, let's see the best portable 10000mAh power banks on Amazon in 2018.
1. Aibocn Power Bank 10,000mAh External Battery Charger with Backup Flashlight – Upgraded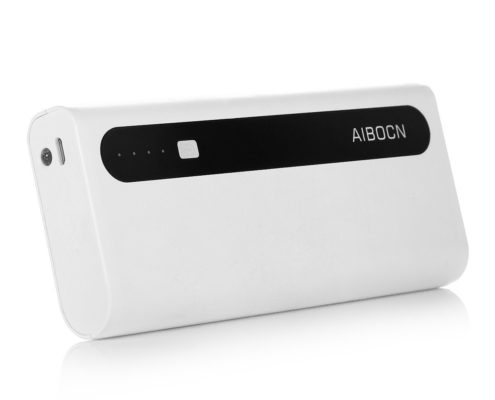 This 10000mAh External Battery Power Bank wouldn't seem too appealing, instead, it has a decent, neat and low-profile design. Most importantly, it has a compact and portable size that makes it extremely easy to fit in human hands or simply pockets.
This fast charging portable power bank is designed with dual USB ports, 2.1 amps and 1 amp for each. It charges two devices simultaneously with quick output. It has built-in protection that stops malfunctions, such as overcharge, overdischarge, overheating and short circuit. This is a well made product with a most affordable price: $10.99.
2. Anker PowerCore 10000, One of the Smallest and Lightest 10000mAh External Batteries, Ultra-Compact, High-speed Charging Technology Power Bank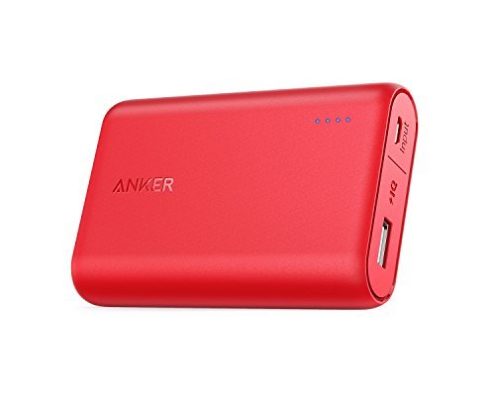 Thanks to Anker's exclusive PowerIQ and VoltageBoost technologies, Anker PowerCore 10000 is believed to be one of the smallest and lightest 10000mAh external batteries on the market.
Customers enjoy Anker products because they are safe and powerful. Like this Anker PowerCore 10000mAh power bank, it's made of high quality LG battery cells with built-in safety system to ensure convenient charging. The high capacity power bank is able to charge an iPhone 8 for 3.5 times or a Samsung Galaxy S8 2.5 charges.
3. Digital LED Display, Poweradd Virgo 10000mAh Power Bank (USB-C Input & Output 5V/3A) Portable Charger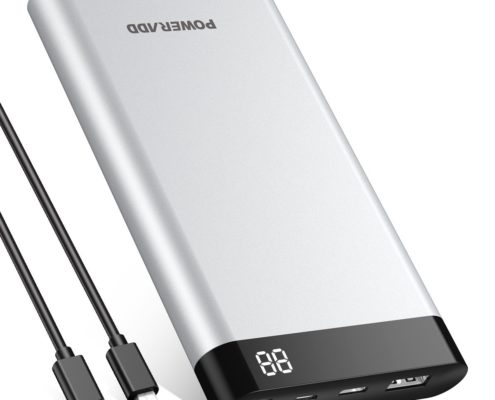 Poweradd Virgo 10000mAh battery pack is built with a powerful 10000mAh battery inside. The battery is able to hold massive battery power. When the power bank is fully charged, it's able to offer 4 charges to iPhone 6, or a 2 and a half charges to a Samsung Galaxy s6, or at least one charge to a large-capacity device like iPad Mini.
Poweradd Virgo portable power bank is constructed with high-tech grade A high-energy lithium polymer batteries which are by far more durable than ordinary ones. The advanced li-polymer battery cells and built-in micro chips can totally cure malfunctions, such as overcharge, overdischarge, overheating and short circuit.
4. INIU 10000 mAh Portable Power Bank 2 USB Ports Mobile Charger External Battery Backup Ultra Compact Slim Powerbank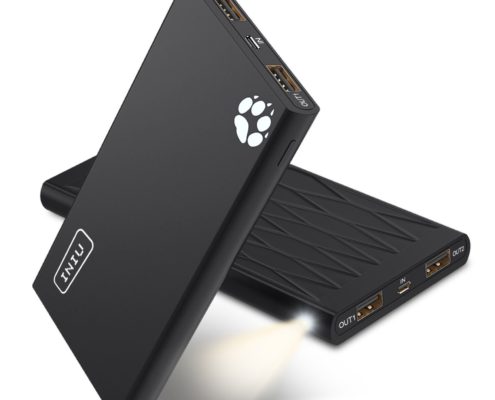 This portable power bank enjoy great star rating on Amazon. It is a powerful 10000mAh high capacity charger with real specification. This power bank has 2 smart USB output ports, with up to 2.4A for each port. It can charge 2 devices simultaneously.
This mobile charger external battery can charge your moible phone approximately 1.4 times as fast as some standard chargers. The charger has an integrated intelligent IC chip for better power management that helps charge your devices more safely. Like most power banks, it has a user-friendly LED flashlight with impressive brightness.
http://www.aibocn.net/wp-content/uploads/2018/03/corrle-10000mAh-QC2-0-Power-Bank-Black-wo2-.jpg
400
600
Aibocn Offcial
http://www.aibocn.net/wp-content/uploads/2017/07/logo1.png
Aibocn Offcial
2018-03-19 13:55:47
2018-10-22 16:02:52
Best Portable 10000mAh Power Banks on Amazon 2018